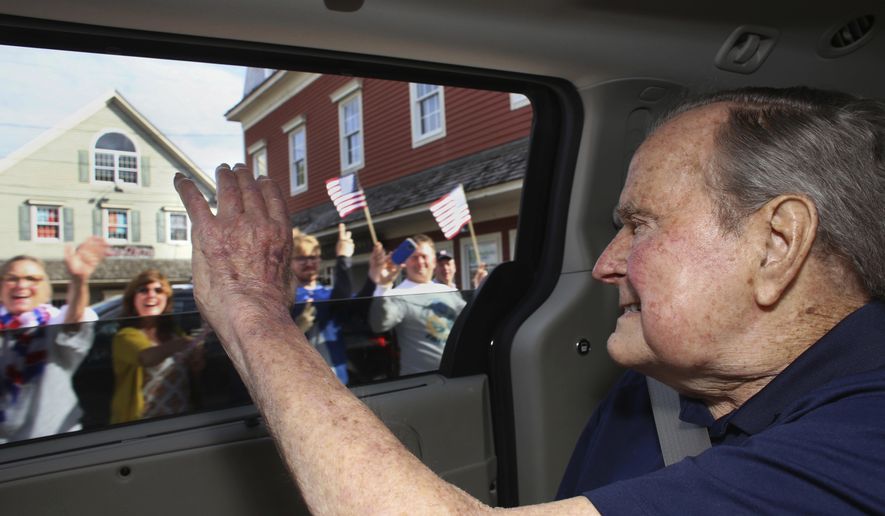 Former President George H.W. Bush broke a record on his birthday Tuesday.
Mr. Bush celebrates his 94th birthday, becoming the first former president to reach this milestone.
The celebration comes a week after he was discharged from a Maine hospital for low blood pressure on June 4.
He is the father of former President George W. Bush and former Florida Gov. Jeb Bush....
His wife, Barbara Bush, died in April. She was 92.
The Washington Times Comment Policy
The Washington Times welcomes your comments on Spot.im, our third-party provider. Please read our Comment Policy
[1]
before commenting.References
^
Comment Policy
(www.washingtontimes.com)