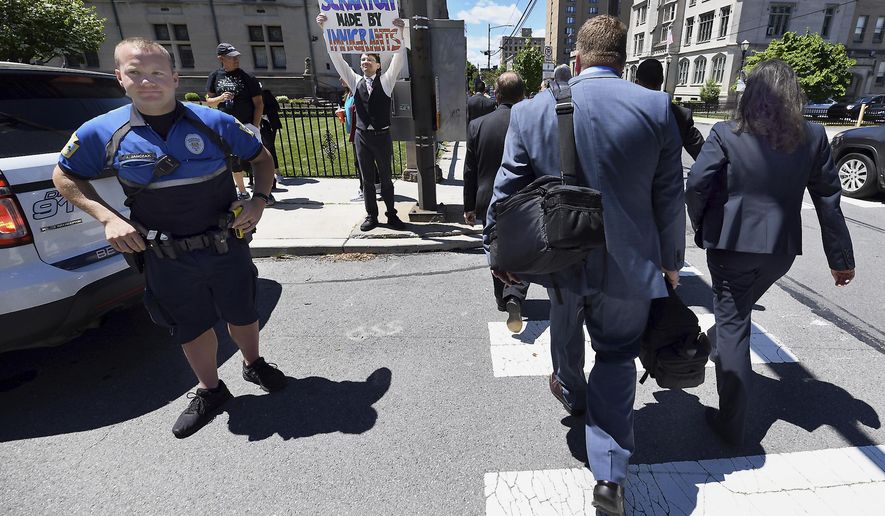 WASHINGTON (AP) - Nearly 2,000 children have been separated from their families at the U.S. border over a six-week period during a crackdown on illegal entries. That's according to Department of Homeland Security figures obtained Friday by The Associated Press.
The figures show that 1,995 minors were separated from 1,940 adults from April 19 through May 31. Under a "zero tolerance" policy announced by Attorney General Jeff Sessions, Department of Homeland Security officials are now referring all cases of illegal entry for criminal prosecution. U.S. protocol prohibits detaining children with their parents because the children are not charged with a crime and the parents are.
Sessions announced the effort April 6, and Homeland Security began stepping up referrals in early May, effectively putting the policy into action.
Copyright © 2018 The Washington Times, LLC. ...
The Washington Times Comment Policy
The Washington Times welcomes your comments on Spot.im, our third-party provider. Please read our Comment Policy
[1]
before commenting.References
^
Comment Policy
(www.washingtontimes.com)