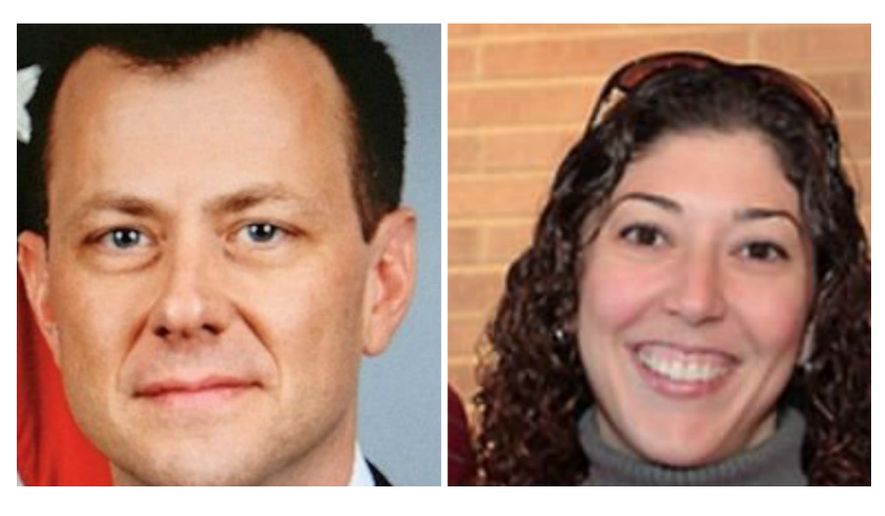 FBI agent Peter Strzok put the Trump-Russia investigation on a fast track during the 2016 election season at the same time he was sending text messages to his lover condemning the Republican presidential candidate as an "idiot" and vowing to "stop" him.
Justice Department Inspector General Michael Horowitz, in a voluminous report, singled out as troubling Mr. Strzok's decision to move quickly from working on Hillary Clinton's email case to investigating Mr. Trump.
"In assessing Strzok's decision to prioritize the Russia investigation … these text messages led us to conclude that we did not have confidence that Strzok's decision was free from bias," Mr. Horowitz wrote.
Mr. Horowitz's 500-plus-page report focused on the Clinton email saga, not Russia. A separate inquiry into how the FBI started and conducted the investigation into Russia election interference is continuing.
But because Mr. Strzok's texts to former FBI counsel Lisa Page dealt with both, Mr. Horowitz examined Russia-connected messages. He condemned them.
"We were deeply troubled by text messages sent by Strzok and Page that potentially indicated or created the appearance that investigative decisions were impacted by bias or improper considerations," the inspector general said.
Mr. Strzok was a pivotal player. He was the FBI's lead agent in the Clinton probe and then took the same role in Trump-Russia and opted to open a counterintelligence investigation in late July 2016.
What followed were a number of controversial decisions, such as embracing the Democratic Party-financed, anti-Trump dossier. The FBI also hired the dossier's author, former British spy Christoper Steele, to continue investigating Mr. Trump after the November election. The FBI then fired Mr. Steele for leaking to news media.
Mr. Strzok's role in the Steele narrative will be addressed in Mr. Horowitz's next project. His Clinton report did not mention the dossier or the FBI's use of it to acquire surveillance warrants on a Trump campaign volunteer....
Special counsel Robert Mueller fired Mr. Strzok in July 2017 after Mr. Horowitz apprised him of the Strzok-Page texts and their affair. Ms. Page worked on the Mueller team for about six months.Mr. Strzok messaged Ms. Page in May 2017 that he was reluctant to join the Mueller team because he did not know whether the inquiry would amount to much. The message would indicate that after 10 months of investigating, FBI agents had not found evidence of Trump-Russia collusion."I hesitate in part because of my gut sense and concern there's no big there there," Mr. Strzok told his lover.Mr. Horowitz's Clinton report took special interest in Mr. Strzok's decision to fast-track the Trump investigation. The inspector general focused on one of Mr. Strzok's well-known messages — that "we can't take that risk" of a Trump election win and that he had an "insurance policy" against it.The FBI agent, who was demoted from counterintelligence to FBI human resources, claimed the comment was innocent. Republicans have wondered whether the "insurance policy" statement referred to the unproven dossier or