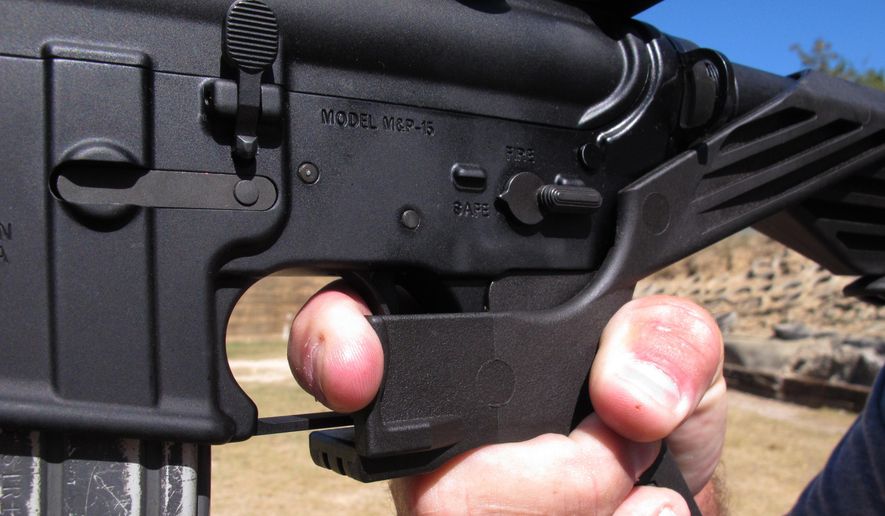 Gun-rights advocates scored a notable win last week when a judge blocked the enforcement of a Chicago suburb's new ban on semiautomatic rifles and high-capacity ammunition magazines, saying the village of Deerfield[1] went further than state law allows.
Second Amendment supporters had warned the law would have not only stopped new purchases but could have been the basis for confiscations.
State Circuit Judge Luis Berrones said Deerfield[2]'s ordinance, approved in April, amounted to a new ban on weapons. He said Illinois law delegates such authority only to the state.
His decision, which temporarily halts the law, came just before it was to take effect June 13.
"This ruling is a significant victory because it allows law-abiding Deerfield[3] residents to keep commonly owned firearms and magazines in their homes for self-defense while the case proceeds," said John Boch, executive director of Guns Save Life, one of the plaintiffs in the lawsuit challenging the new rules.
The Village of Deerfield[4] said in a statement it would review its options but that it will honor the judge's ruling. Residents would have faced fines of up to $1,000 per day if they didn't comply within 60 days.
"We are certainly going to review all of the options available to the Village, including the right to appeal the decision to the Illinois Appellate Court," the statement said.
It enacted the ordinance earlier this year in response to the Feb. 14 school shooting in Parkland, Florida.
Judge Berrones' ruling didn't get at the big issues over gun ownership, but instead focused on specific points of a 2013 state law that let localities write their own gun restrictions, but only if they did so within a 10-day window after the law took effect....
Deerfield
[5]
argued its ban wasn't a new restriction, but rather a modification of the ordinance on transporting and storage of weapons that the village had passed in July 2013.Judge Berrones rejected that."The banning of assault weapons is substantively different than regulations regarding the transportation and storage of such weapons by one who owns or possesses assault weapons," he wrote in a 20-page ruling.The village was trying to disguise its "extremism" as an amendment to its existing rules, said Alan M. Gottlieb, founder of the Second Amendment Foundation."The ordinance bans possession of legally-owned semi-auto firearms, with no exception for guns previously owned, or any provision for self-defense," he said.The new ordinance would have not only restricted purchases but required residents to forfeit their guns to the local police department, modify them so they no longer fell under what was banned, or move them out of the village.Police would also have the power to confiscate and destroy the weapons and magazines, though the town had said enforcement would primarily involve public outreach and voluntary compliance and police would not make "door to door" checks to ensure people were complying.The U.S. Supreme