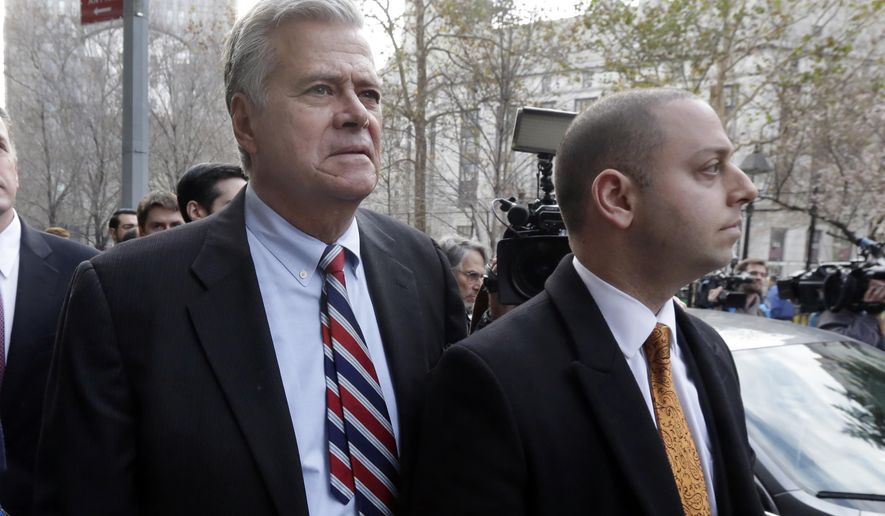 NEW YORK (AP) - A retrial is set to begin for ex-New York Senate leader Dean Skelos (SKEH'-lohs) and his son on corruption charges.
Jury selection is scheduled to get underway on Tuesday in Manhattan.
Skelos and his son, Adam, were convicted by a jury in 2015 of extortion, conspiracy and bribery. Dean Skelos, a Republican, was sentenced to five years in prison. His son got 6½ years.
Prosecutors said the once-powerful politician badgered companies that needed his legislative support and political sway to funnel more than $300,000 to his son, through consulting work and a no-show job.
The prison terms were negated when a new trial was ordered by a federal appeals court in Manhattan after the U.S. Supreme Court narrowed the law regarding public corruption.
Copyright © 2018 The Washington Times, LLC. ...
The Washington Times Comment Policy
The Washington Times welcomes your comments on Spot.im, our third-party provider. Please read our Comment Policy
[1]
before commenting.References
^
Comment Policy
(www.washingtontimes.com)