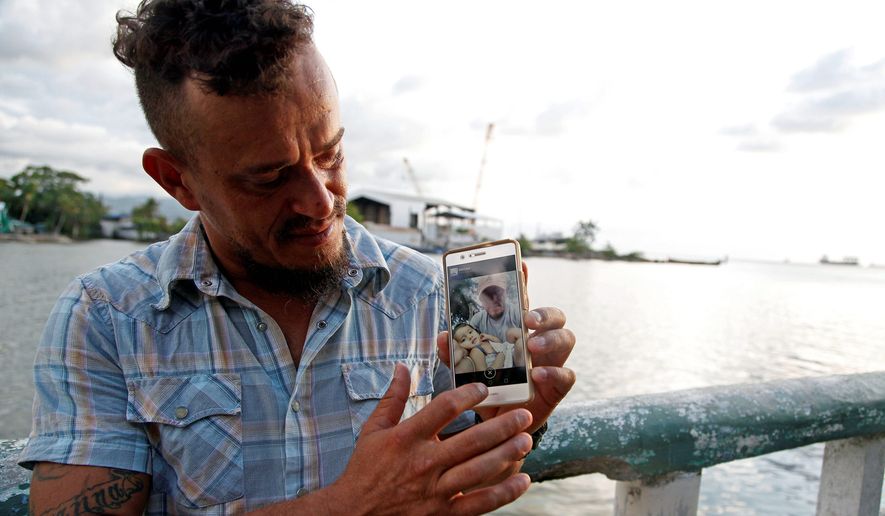 The mother and child in that now-iconic photo of family separation not only weren't separated, but their claims of asylum are also likely bogus, analysts tell The Washington Times.
The woman, identified in news reports as Sandra Sanchez[1], was deported from the U.S. in 2013, which analysts said suggests her latest attempt to enter the U.S. is likely about illegal immigration rather than asylum.
Her decision to leave others of her children back home — recounted by the girl's father, Denis Javier Varela Hernandez, to The Washington Post and Reuters last week — will also likely weigh on her chances, suggesting that she didn't fear for them in their home country.
"If the children and her spouse are safe, and she felt comfortable leaving them home, it is arguable that the mother has no real fear of persecution," said Matthew J. O'Brien, a former anti-fraud official at U.S. Citizenship and Immigration Services who now works at the Federation for American Immigration Reform.
As the hysteria of the early days of the border child separation crisis fades, the stories of the parents and children are beginning to get more attention — and some of the stories are turning out not to be what they seemed at first blush.
Ms. Sanchez[2]'s story is perhaps the best known after a photo of her daughter, wearing a pink jacket and staring in wide-eyed anguish while her mother talks with Border Patrol agents, swept the country.
Time magazine splashed the photo on its front cover this week in a photo illustration superimposing President Trump in a staring competition with the tyke, with the caption "Welcome to America." It was supposed to be the image of the separation practice, which resulted from the administration's zero-tolerance policy of arresting illegal border jumpers.
Yet it turns out that the girl was never separated from her mother and, as best as analysts can tell, she has been treated the same way she would have been under the Obama administration — kept together in a family facility while they are processed for their asylum claim.
Time has since corrected the online version....
Mr. Valera said
Ms. Sanchez
[3]
took Yanela, who is nearly 2 years old, without telling him or the couple's other three children.Both Mr. O'Brien and Andrew "Art" Arthur, a former immigration judge who is now a resident fellow at the Center for Immigration Studies, said that regardless of
Ms. Sanchez
[4]
's asylum claims, the U.S. government may have an obligation to send Yanela back to her father in Honduras.
Ms. Sanchez
[5]
made the journey to search out better economic opportunities in the U.S., Mr. Valera told Reuters.
Ms. Sanchez
[6]
felt unsafe in Honduras, he told The Post. Like many of the new migrants, she has requested asylum in the U.S., hoping to take advantage of a generous system.But neither of her claims