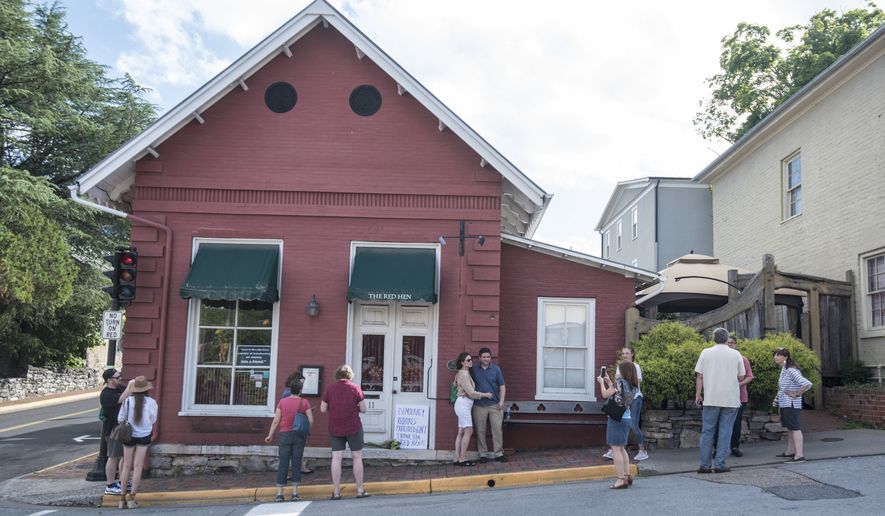 President Trump slammed the Red Hen restaurant Monday as "filthy" and rundown, after the Virginia restaurant asked press secretary Sarah Huckabee Sanders to leave Friday night.
The Red Hen Restaurant should focus more on cleaning its filthy canopies, doors and windows (badly needs a paint job) rather than refusing to serve a fine person like Sarah Huckabee Sanders. I always had a rule, if a restaurant is dirty on the outside, it is dirty on the inside!...
— Donald J. Trump (@realDonaldTrump)
June 25, 2018
[1]
The co-owner of the Red Hen in Lexington, Virginia, refused to serve Mrs. Sanders and her family on political grounds. The D.C.-based location distanced themselves from the Virginia location on Twitter Saturday morning. Good morning!
@PressSec
[2]
went to the unaffiliated
@RedHenLex
[3]
last night, not to our DC-based restaurant. — The Red Hen (@RedHenDC)
June 23, 2018
[4]
The Washington Times Comment Policy The Washington Times welcomes your comments on Spot.im, our third-party provider. Please read our Comment Policy
[5]
before commenting.References
^
June 25, 2018
(twitter.com)
^
@PressSec
(twitter.com)
^
@RedHenLex
(twitter.com)
^
June 23, 2018
(twitter.com)
^
Comment Policy
(www.washingtontimes.com)