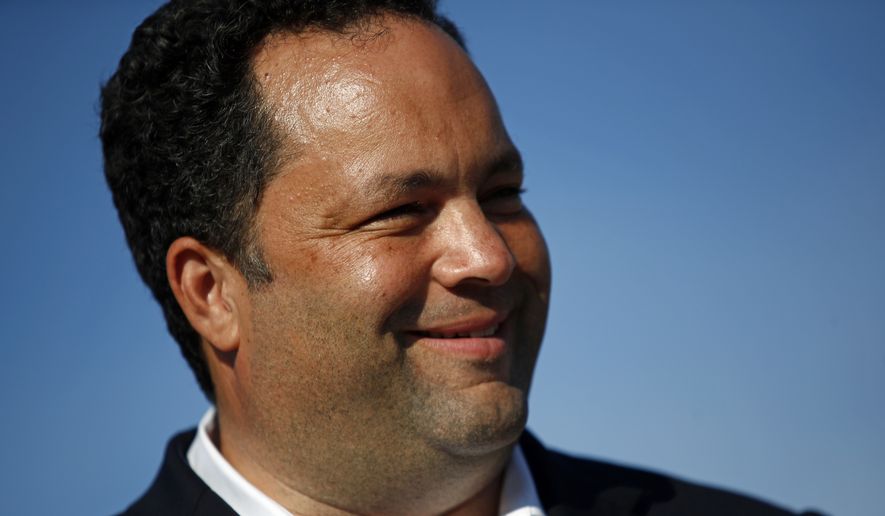 Former NAACP head Ben Jealous on Tuesday won the Democratic nomination for governor in Maryland, setting up a showdown with GOP Gov. Larry Hogan in the fall.
With 83 percent of precincts reporting, Mr. Jealous led Prince George's County Executive Rushern Baker[1], 40 percent to 30 percent, with the next closest Democratic candidate at about 8 percent.
The Associated Press called the race for Mr. Jealous at 10:36 p.m.
Mr. Jealous had campaigned on a staunchly liberal platform that included calls for a single-payer health care system in the state, free college tuition, and the legalization of marijuana.
"Today we have come together, from all corners of Maryland, to send a message to the Republican administration in Annapolis - that their time in power is coming to an end," Mr. Jealous said in remarks prepared for his victory speech.
He won high-profile endorsements from national progressive figures like Sens. Bernard Sanders, Cory Booker, and Kamala Harris, as well as a number of union groups, including the Maryland State Education Association.
But Mr. Jealous said he is not running to the left or to the right, but "towards the people of our state."
"Healthcare, education, ending mass incarceration, ending the student debt crisis, and protecting the environment are people issues," he said in the remarks. "And unlike Larry Hogan, I have the vision, the plans, the experience, and the courage to risk my own political standing for progress."
He turned aside a stiff challenge from Mr. Baker[2], who had emphasized his longtime experience and accomplishments in Prince George's in areas like job creation and combating crime....
Mr. Baker
[3]
had the support of many big-name Democrats in the state, including former Gov. Martin O'Malley, House Minority Whip Steny Hoyer, and U.S. Sen. Chris Van Hollen.Mr. Hogan's team responded to Mr. Jealous's win by saying the choice for Maryland voters "could not be clearer," and that the incumbent is a "steady hand" who has worked in a bipartisan way to move Maryland in the right direction."In Ben Jealous, they find a risky blend of ideological extremism and recklessness who would move Maryland in the opposite direction and toward the bitter partisanship and dysfunction that poisons Washington, D.C.," said Hogan campaign manager Jim Barnett.Other candidates who had been vying for the Democratic nomination included Baltimore lawyer Jim Shea, former Michelle Obama policy director Krish Vignarajah, state Sen. Richard S. Madaleno, tech entrepreneur and former Obama administration official Alec Ross, teacher Ralph Jaffe and businessman James Jones.Baltimore County Executive Kevin Kamenetz, another leading contender, died of cardiac arrest last month.His running mate, Valerie Ervin, ultimately withdrew from the race and endorsed
Mr. Baker
[4]
, though Mr. Kamenetz's name did still appear on the ballot. Votes cast for him were reported as cast for Ms. Ervin.
The Washington Times Comment Policy
The Washington Times welcomes your comments on Spot.im, our third-party provider. Please