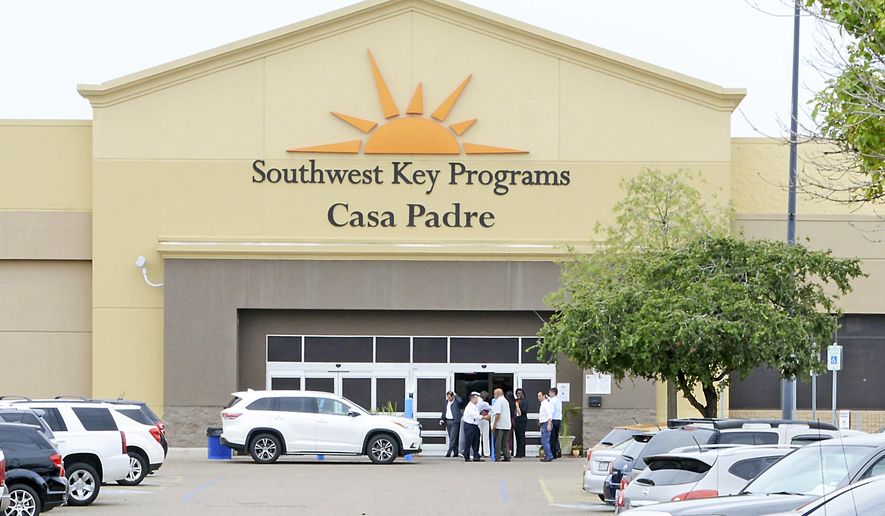 AUSTIN, Texas (AP) - The chief executive officer of the nation's largest shelters for migrant children says he's "ready now" to start reuniting hundreds of babies and young kids with their families.
Juan Sanchez of the nonprofit Southwest Key Programs made the comments hours before a judge in California ordered U.S. border authorities to bring separated families together within 30 days of a late Tuesday ruling. If children are younger than 5, they must be reunified within the next 14 days.
Sanchez said his nonprofit has located many of the parents who have been arrested for trying to cross the U.S.-Mexico border so - if the opportunity arose - they could move quickly to reunite the families.
"We're ready today," said Sanchez, who had been fearful of a long, drawn out process.
Sanchez earlier said parents' cases would likely have to first make their way through the legal system. Only then could the federal Office of Refugee Resettlement give the go-ahead to put families back together. He said there appeared to be a lack of urgency on behalf of the government, and worried that the process could take months.
More than 2,000 children were separated from their parents as part of the Trump administration's recent "zero-tolerance" crackdown on illegal immigration - and around 600 of them are in Southwest Key facilities around the country.
It's not clear how border authorities will meet the deadline set by the California judge.
Earlier Tuesday, Health and Human Services Secretary Alex Azar refused to be pinned down on how long it would take. He said his department does extensive vetting of parents to make sure they are not traffickers masquerading as parents.
Sanchez[1] finds himself in the center of political controversy after agreeing to take in more than 600 children who were stripped from their parents....
Of those, 152 are younger than 5, including some babies and toddlers. The rest are between 6 and 11 years old.Newly planned family detention space could allow recently separated children to be housed with their parents, Sanchez said, adding that would not be optimal, but would be better than keeping them apart."If it was me," he said, "I'd say I want the child with me."Currently Southwest Key has nearly 5,100 children in 26 shelters in Texas, Arizona and California, accounting for nearly half the unaccompanied minors being held in facilities all over the country. Most of them are older children who weren't taken from their parents but instead tried to cross the border on their own.The nonprofit organization has booked $458 million in federal contracts during the current budget year - half of what is being handed out by HHS for placing immigrant children who came to the U.S. unaccompanied or were separated from their families after arriving.Southwest Key, meanwhile, is hoping to get a green light for a new "tender age" shelter in a Houston warehouse previously used for Hurricane Harvey evacuees.The Texas Health