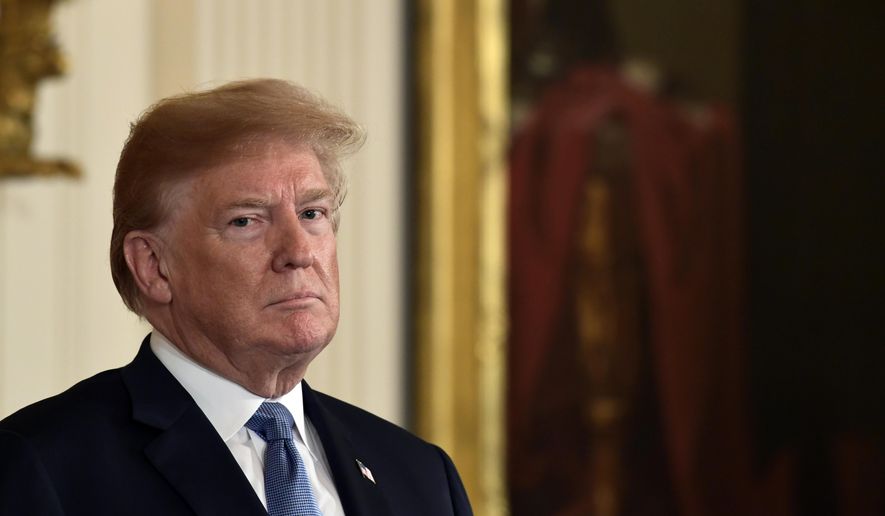 The White House said Wednesday that President Trump has settled on legislation moving through Congress as the best option to crack down on Chinese investment in sensitive U.S. technologies, a moderate approach that could ease trade tensions with Beijing[1].
Senior administration officials said Mr. Trump has endorsed legislation to expand the authority of the Committee on Foreign Investment in the United States, or CFIUS, which reviews investments for security threats. The measure passed the House Wednesday by a vote of 400-2 and is heading to conference committee.
"The president is very pleased with the direction that the CFIUS legislation is heading," a senior administration official told reporters, adding that the enhancements "will deter foreign investments that risk exposing sensitive technology."
In a statement on Wednesday, China[2]'s commerce ministry said that officials "are playing close attention to it and will assess the potential impact on Chinese companies."
The congressional overhaul to CFIUS would include a list of "countries of special concern" that allow the administration to review investments from those nations and gives the president more flexibility to crack down on foreign ownership of U.S. firms, officials said.
Mr. Trump had launched a trade investigation last summer known as a Section 301 action, which concluded that China[3] has engaged in unfair trade practices including the systematic theft of trade secrets, cyber intrusions, and unfair barriers to trade and investment in China[4].
The president's decision is a moderate step that was being advocated by advisers such as Treasury Secretary Steven T. Mnuchin. Some advisers were pushing for a more aggressive approach to China[5], including the possible use of the obscure International Emergency Economic Powers Act of 1977, which would allow the administration to take sweeping steps against China[6] by declaring a national emergency.
With the stock market tumbling earlier this week on fears of an escalating trade feud with China[7], the president suggested on Tuesday that he was leaning toward an enhanced process under CFIUS.
"We have the great scientists, we have the great brains," the president said. "We're going to protect it. And that's what we were doing. And that can be done through CFIUS. We have a lot of things we can do it through. And we're working that out."...
The administration has already threatened
China
[8]
with tariffs on as much as $450 billion worth of its products, and
Beijing
[9]
has vowed to impose retaliatory tariffs on U.S. products. Some of those tariffs are due to take effect July 6.
The Washington Times Comment Policy
The Washington Times welcomes your comments on Spot.im, our third-party provider. Please read our Comment Policy
[10]
before commenting.References
^
Beijing
(www.washingtontimes.com)
^
China
(www.washingtontimes.com)
^
China
(www.washingtontimes.com)
^
China
(www.washingtontimes.com)
^