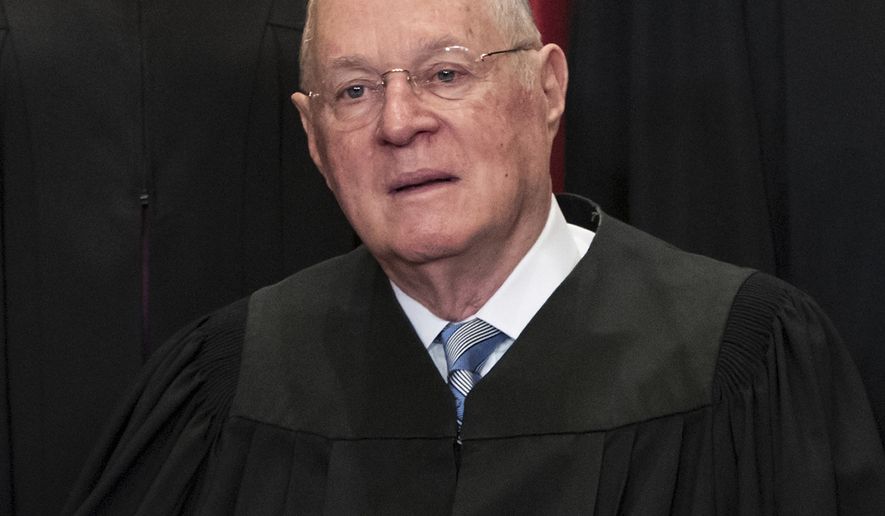 CNN legal analyst Jeffrey Toobin says the retirement of Supreme Court Associate Justice Anthony Kennedy means Roe v. Wade will be reversed by the high court in the next year and a half.
In a tweet on Wednesday, the New Yorker staff writer said 20 states will have abortion bans in place by 2020.
Anthony Kennedy is retiring. Abortion will be illegal in twenty states in 18 months. #SCOTUS[1]...
— Jeffrey Toobin (@JeffreyToobin)
June 27, 2018
[2]
    Justice Kennedy announced his retirement on Wednesday, the last day of the court's current term.
In a letter to President Trump, the justice said he would step down on July 31."For a member of the legal profession it is the highest of honors to serve on this Court," he wrote in the letter. "Please permit me by this letter to express my profound gratitude for having had the privilege to seek in each case how best to know, interpret, and defend the Constitution and the laws that must always conform to its mandates and promises."Mr. Kennedy has long been considered the court's swing vote and is the author of controversial decisions upholding abortion rights and affirmative action, as well as the 2015 Obergefell decision that struck down laws defining marriage as the union between one man and one woman.Speaking to reporters on Wednesday, Mr. Trump said he will pick Justice Kennedy's successor from the previously released list of 25 candidates.
The Washington Times Comment Policy The Washington Times welcomes your comments on Spot.im, our third-party provider. Please read our Comment Policy
[3]
before commenting.References
^
#SCOTUS
(twitter.com)
^
June 27, 2018
(twitter.com)
^
Comment Policy
(www.washingtontimes.com)