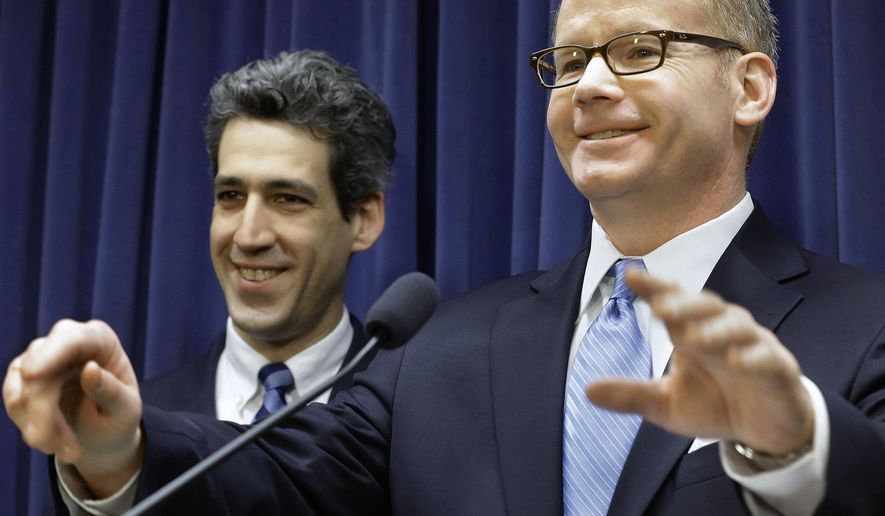 SPRINGFIELD, Ill. (AP) - Illinois lawmakers pushed back last spring against President Donald Trump[1] and his often hardline stance on immigration policy.
The Democratic-controlled Legislature approved several pro-immigrant measures. They include allowing immigrants to apply for professional licenses or rent apartments without fear of eviction based on immigrant status.
Others are a direct response to the Trump administration. One encourages state-funded facilities including schools and hospitals not to comply with U.S. Immigration and Customs Enforcement. Another prohibits the state from participating in a Muslim registry. That was a Trump[2] 2016 campaign suggestion that hasn't gone anywhere.
Immigration rights activist Fred Tsao (SAUH') says immigrants have "been living in fear and anxiety" because of the Republican president's stance.
Illinois has joined other states nationally in enacting immigration-related legislation since
Trump
[3]
took office.
Copyright © 2018 The Washington Times, LLC. ...
The Washington Times Comment Policy
The Washington Times welcomes your comments on Spot.im, our third-party provider. Please read our Comment Policy
[4]
before commenting.References
^
Donald Trump
(www.washingtontimes.com)
^
Trump
(www.washingtontimes.com)
^
Trump
(www.washingtontimes.com)
^
Comment Policy
(www.washingtontimes.com)