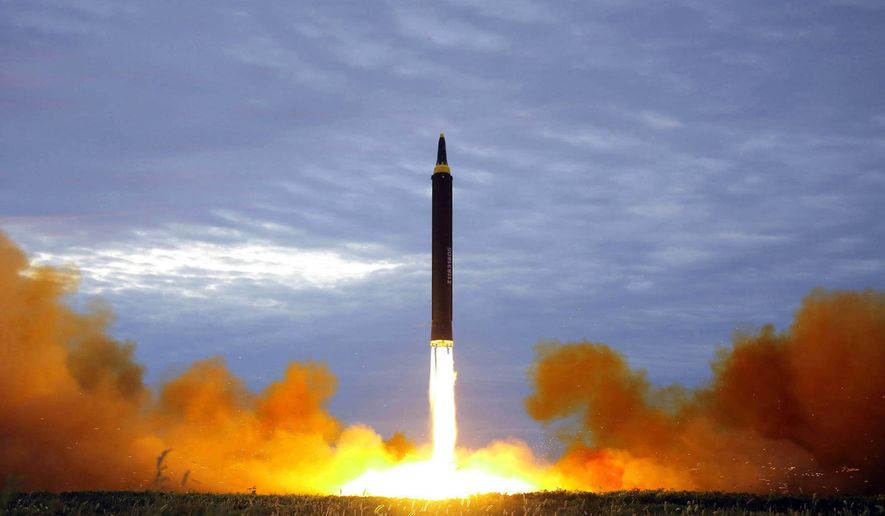 SEOUL, South Korea (AP) - Three weeks after the U.S.-North Korea[1] summit and ahead of an impending trip to North Korea[2] by U.S. Secretary of State Mike Pompeo[3], a leaked U.S. intelligence report and an analysis of satellite data suggest the North may be continuing its nuclear and missile activities despite a pledge to denuclearize.
North Korea[4] has been showering the United States and South Korea[5] with goodwill gestures in recent months, including the shutdown of its main nuclear testing site and the release of three American detainees. But many experts say nothing it has done is consequential enough to be seen as a sign that the country is willing to fully surrender its nuclear weapons.
The State Department said Pompeo[6] is to visit North Korea[7] from Friday in his third visit to the country in the past three months. President Donald Trump[8]'s national security adviser, John Bolton, said Sunday that Pompeo[9] and North Korean officials will discuss a U.S. plan that would lead to the dismantling of the North's nuclear and missile programs in a year.
It's unclear whether Pyongyang[10] would agree to that. Many also question if Trump[11] has the persistence to see through a lengthy and expensive process to eliminate the North Korean nuclear threat.
A look at the latest developments in the nuclear diplomacy:
___
NUCLEAR ACTIVITIES
After his June 12 summit with North Korean leader Kim Jong Un in Singapore, Trump[12] tweeted that "there is no longer a nuclear threat from North Korea[13]." But recently disclosed information has contradicted that claim.
The Washington Post on Saturday cited unidentified U.S. intelligence officials as concluding that North Korea[14] does not intend to fully surrender its nuclear stockpile. Evidence collected since the Singapore summit points to preparations to deceive the U.S. about the number of nuclear warheads in North Korea[15]'s arsenal as well as the existence of undisclosed facilities used to make fissile material for nuclear bombs, according to the report....
A U.S. official told The Associated Press that the Post's report was accurate and that the assessment reflected the consistent view across U.S. government agencies. The official was not authorized to comment publicly on the matter and requested anonymity.An analysis of recent satellite photos also indicated that
North Korea
[16]
is completing a major expansion of a factory in the northeast that produces key parts of nuclear-capable missiles, two researchers at the Middlebury Institute of International Studies at Monterey, California, said in a joint post Monday."The expansion suggests that, despite hopes for denuclearization, Kim Jong Un is committed to increasing
North Korea
[17]
's stockpile of nuclear-armed missiles," Jeffrey Lewis and Dave Schmerler said.Nam Sung-wook, a professor at Korea