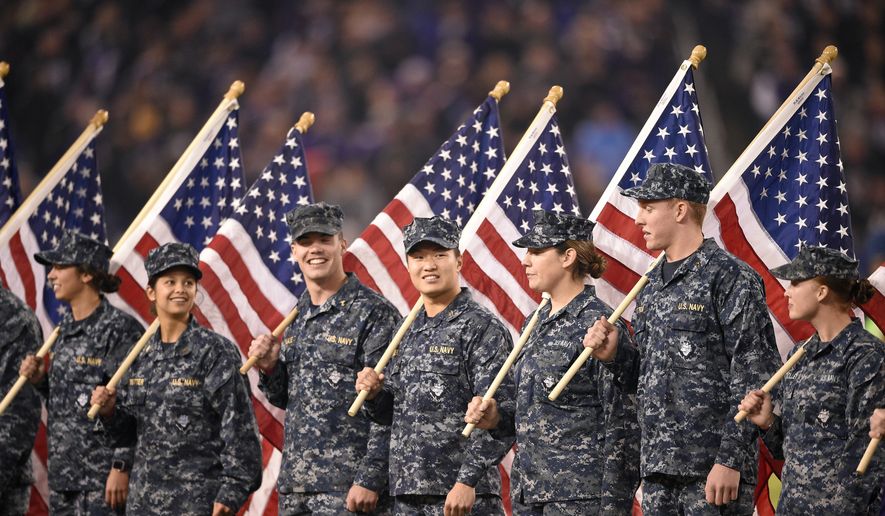 As America prepares to ring in its 242nd birthday, a new survey finds that while a majority of its people say the U.S. is one of the greatest countries in the world, Republicans are more likely to support that statement than Democrats, according[1] to a report by the Pew Research Center.
An estimated 41 percent of Republicans and Republican-leaning independents support that the U.S. "stands above other countries", compared to 19 percent of Democrats and those that lean Democratic.
The left is more agreeable to saying that the U.S. is "one of the greatest countries, along with others," — at 60 percent, according to the survey which was conducted between June 8 - 18.
The researchers said that results generally remained the same from a previous survey in 2015.
A majority of respondents in both groups agree that the U.S. "is one of the greatest countries in the world."
Fewer respondents believe that there are other countries greater than the U.S., but Democrats are more likely to believe this than Republicans, at 20 percent to 7 percent respectively.
Across racial categories, a similar share of whites (30 percent), blacks (31 percent) and Hispanics (26 percent) view the U.S. as a great country and on par with some other countries, the authors wrote....
But there is a large gap in viewpoint based on age group, the researchers found, with Americans 65 and older more likely to say the U.S. stands above all other nations (44 percent) compared to 12 percent of those age 30 or younger.
The Washington Times Comment Policy
The Washington Times welcomes your comments on Spot.im, our third-party provider. Please read our Comment Policy
[2]
before commenting.References
^
according
(www.pewresearch.org)
^
Comment Policy
(www.washingtontimes.com)