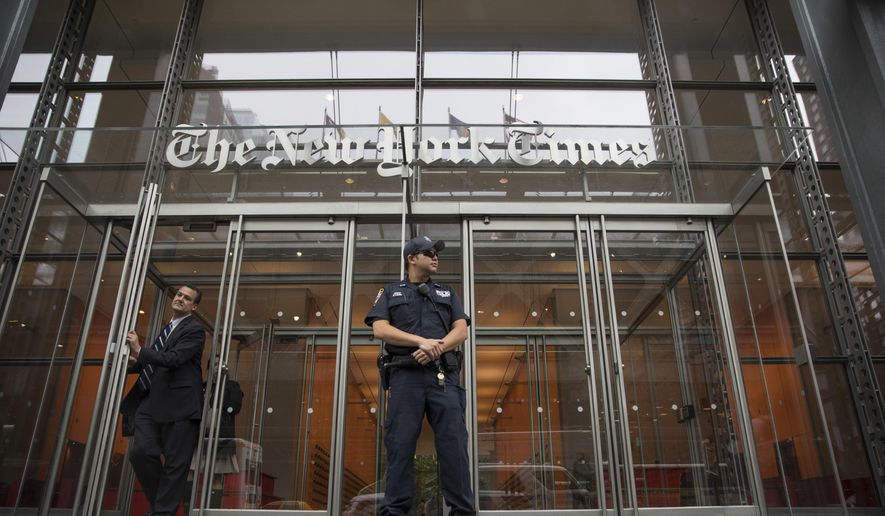 The New York Time is reassigning reporter Ali Watkins, amid revelations that she had an affair with a Senate staffer at the center of a federal investigation into the leak of classified information.
In an internal memo sent to the Times' staff on Tuesday, Executive Editor Dean Baquet said the paper was "troubled" by Ms. Watkins conduct.
Ms. Watkins will be transferred to the paper's main office in New York City, given a new beat and will be "closely supervised" by a senior mentor, Mr. Baquet wrote in the memo.
The Times initiated a review of Ms. Watkins' journalism career after it was disclosed she had a three-year affair with James Wolfe, 57, who handled security for the Senate Intelligence Committee. Ms. Watkins covered the committee for The New York Times and previously had the same beat for BuzzFeed and Politico.
Mr. Wolfe was arrested last month as part of a probe into the leak of classified information. He is charged with lying to federal investigators about his personal relationships with reporters, including Ms. Watkins.
Federal prosecutors have also seized Ms. Watkins phone and email records.
Mr. Baquet wrote in the memo the Times abhors "the actions of the government in this case," saying it was an attempt to interfere with journalists' work. He also called out President Trump for referring to journalists as "'the enemy of the people."
But he also criticized Ms. Watkins for her relationship with Mr. Wolfe.
"For a reporter to have an intimate relationship with someone he or she covers is unacceptable," he wrote....
"I also believe that The Times must be a humane place that can allow for second chances when there are mitigating circumstances," he added.Ms. Watkins said in a statement that she regretted putting The New York Times "in a difficult position" and admitted she "should have handled aspects of my past relationships and disclosures differently."She added that she is "very grateful for the support I've received from editors and colleagues."
The Washington Times Comment Policy
The Washington Times welcomes your comments on Spot.im, our third-party provider. Please read our Comment Policy
[1]
before commenting.References
^
Comment Policy
(www.washingtontimes.com)