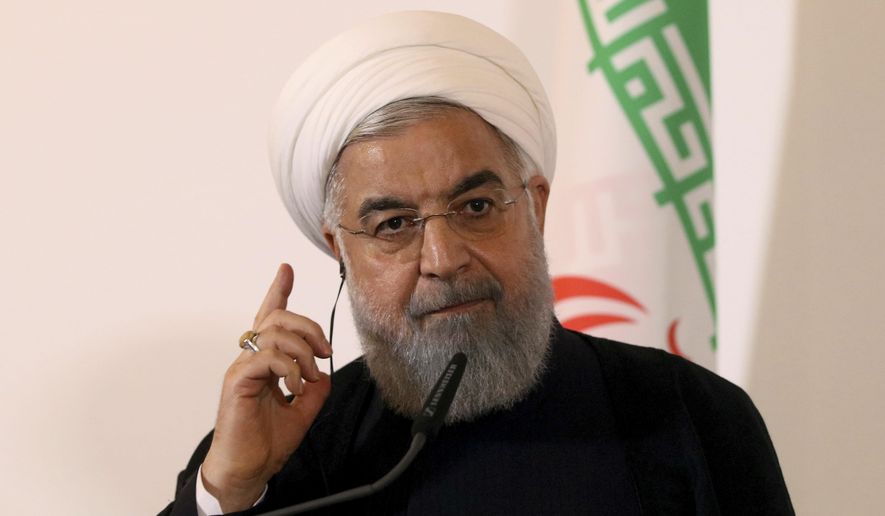 BEIRUT (AP) - The Latest on the war in Syria[1] (all times local):
6:45 p.m.
Syrian activists say the last round of talks with Russian mediators to reach a truce in southwestern Syria have faltered, threatening a relative calm that prevailed for days.
The Syrian Observatory for Human Rights, a war monitoring group, said the talks collapsed Wednesday because Russia wanted the rebels to hand in their heavy weapons in a surrender deal that would restore government control over Daraa province.
The opposition had also demanded safe passage to opposition-held northern Syria, a request denied by Russia, according to other activists.
The talks' failure comes after a relative lull in the fighting that has raged for two weeks in the south, displacing up to 300,000 people, many of them moved toward the Jordanian border. The government is already in control of most of Daraa province.
___
5:25 p.m.
Another six Russian combat jets have flown back home after a stint in Syria....
Russian TV stations showed the Su-25 ground attack jets landing Wednesday at their home base in the Krasnodar region in southern Russia. The Russian Defense Ministry said that a total of 27 warplanes and helicopters have returned home in recent days.It wasn't immediately clear if the redeployment represented Moscow's attempt to scale down its military presence in Syria or was part of a regular rotation. In the past, the military has rotated its aircraft in Syria, keeping their number at a few dozen.Russia has waged an air campaign in Syria since September 2015, helping turn the tide of war in President Bashar Assad's favor___4:30 p.m.Iranian President Hassan Rouhani has reaffirmed his government's determination to stand by Syrian President Bashar Assad in the Arab nation's yearslong civil war.Rouhani spoke to reporters in Vienna, where his country's nuclear agreement with world powers was drawn up three years ago and where the Iranian president held talks with Chancellor Sebastian Kurz on Wednesday.Rouhani said the people of Iran "will continue our path alongside the nation and government of
Syria
[2]
, until all terrorists are annihilated."Shiite Iran - along with Russia and the Lebanese Shiite militant Hezbollah group - has been a staunch ally of Assad's government and advisers from Iran's elite Revolutionary Guard, as well as trainers, commanders and experts are stationed in military bases across
Syria
[3]
.___2:15 p.m.Russia says demands for Iran's complete withdrawal from
Syria
[4]
are "unrealistic."Foreign Minister Sergey Lavrov said Wednesday after meeting with his Jordanian counterpart that Iran is one of the key powers in the region, and that it would be "absolutely unrealistic" to expect it to abandon its interests. He said regional powers should discuss mutual complaints and negotiate a compromise.Russia and Iran have provided crucial military support to Syrian President Bashar Assad's forces, helping them turn the tide in the civil war.Israel has said it will not tolerate an Iranian military presence in