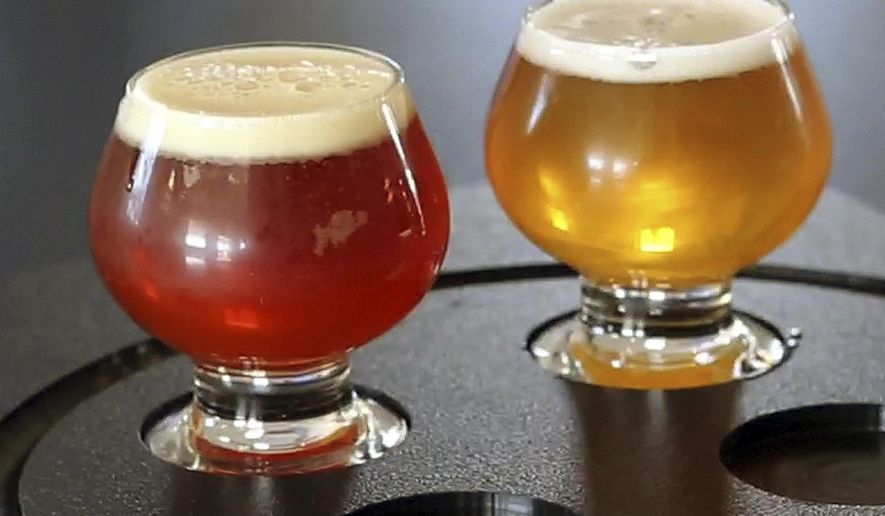 Republican tax cuts continue to reap rewards.
"Thanks to the tax cuts passed by the Republican House and Senate and signed into law by President Trump, breweries, distilleries, and wineries across America have been expanding production, purchasing new equipment, and hiring more employees," reports a new analysis[1] of national trends by Americans for Tax Reform, a nonprofit taxpayers advocacy group. "This means local craft beverage entrepreneurs are able to grow their business and provide a greater variety of products for consumers."
The GOP tax cuts enacted the Craft Beverage Modernization and Tax Reform Act, which provided considerable tax relief for local artisan makers, and a new confidence in the business, which is a competitive one. There are, for example, over 6,200 craft brewers in the U.S. according to the Brewers Association, an industry group.
The business is bustling. Ghostface Brewing in Mooresville, North Carolina and Biscayne Bay Craft Brewery in Miami, Florida have hired new employees and purchased new equipment, as has Keg Creek Brewery in Glenwood, Iowa.
Steve Vander Pol, co-founder of Gray Skies Distillery in Grand Rapids, Michigan, said his company has expanded production, citing new reductions in excise taxes, They are 80 percent lower than in previous years — a huge boon to his business.
Meanwhile, the Jordan Winery in Healdsburg, California, has handed out $1,000 bonuses to each of its 85 employees while Shortway Brewing Co. in Newport, Connecticut, has upped wages and hired new employees.
"The reduction in the federal excise tax has allowed us to hire additional staff, increase our whiskey production, expand our visitor center and invest in marketing which is critical to the growth of our Conviction Small Batch Bourbon brand," said Leanne Powell, CEO of Southern Grace Distilleries in Mount Pleasant, North Carolina....
"At the end of last year our bourbon was available in North Carolina, South Carolina and Washington, D.C.," Ms. Powell said. "Today you can also find Conviction Small Batch Bourbon in Louisiana, Illinois, Oklahoma and Connecticut. We couldn't be happier."
The Washington Times Comment Policy
The Washington Times welcomes your comments on Spot.im, our third-party provider. Please read our Comment Policy
[2]
before commenting.References
^
a new analysis
(www.atr.org)
^
Comment Policy
(www.washingtontimes.com)