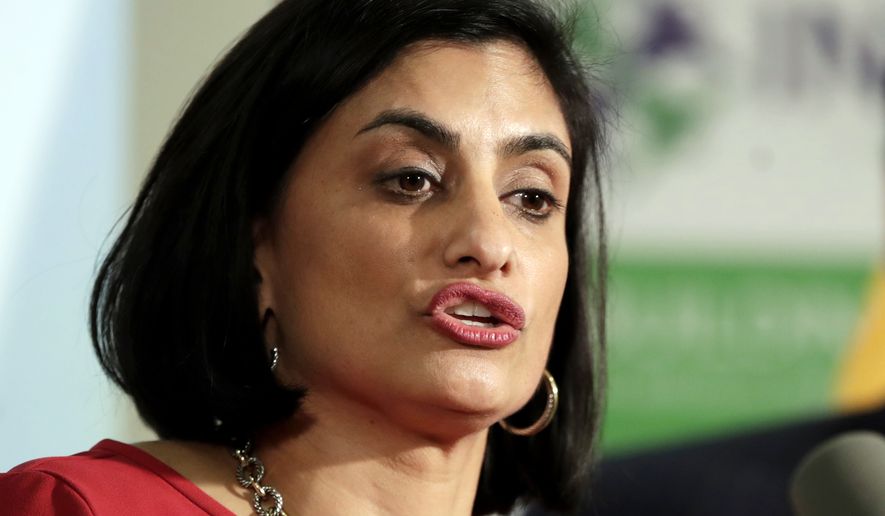 The Trump administration said Saturday it's been forced to freeze critical Obamacare payments due to a federal court decision in New Mexico, potentially causing more instability in the program's fragile markets.
At stake is more than $10 billion in "risk adjustment" payments — a feature of the 2010 health law that requires insurers with healthier consumers to reimburse plans that end up with costlier, sicker patients, so the market balances out.
The Centers for Medicare and Medicaid Services[1] said it had to put the payments on hold, after a U.S. district court judge ruled the government arrived at the formula that guides the payouts in a flawed way.
"We were disappointed by the court's recent ruling. As a result of this litigation, billions of dollars in risk adjustment payments and collections are now on hold," CMS Administrator Seema Verma said. "CMS has asked the court to reconsider its ruling, and hopes for a prompt resolution that allows CMS to prevent more adverse impacts on Americans who receive their insurance in the individual and small group markets."
While some plans might been expected to pay out money, based on 2017 business, those who anticipated reimbursements would be adversely affected if the freeze continues.
The ripple comes at a pivotal time for the Affordable Care Act's marketplace. After years of rate hikes, some plans finally had begun to make money under the law.
Yet insurers say Congress' decision to gut the "individual mandate" to hold insurance — the main prod for getting healthy people to sign up — forced them to request higher-than-usual rates for 2019.
The main insurers' lobby said it will need to see a quick resolution to avoid bigger price hikes next year — and a bigger tab for taxpayers who subsidize qualified customers in the program's web-based exchanges. Those subsidies rise with premiums....
"This decision will have serious consequences for millions of consumers who get their coverage through small businesses or buy coverage on their own," America's Health Insurance Plans said. "It will create more market uncertainty and increase premiums for many health plans — putting a heavier burden on small businesses and consumers, and reducing coverage options."
The Washington Times Comment Policy
The Washington Times welcomes your comments on Spot.im, our third-party provider. Please read our Comment Policy
[2]
before commenting.References
^
The Centers for Medicare and Medicaid Services
(www.washingtontimes.com)
^
Comment Policy
(www.washingtontimes.com)