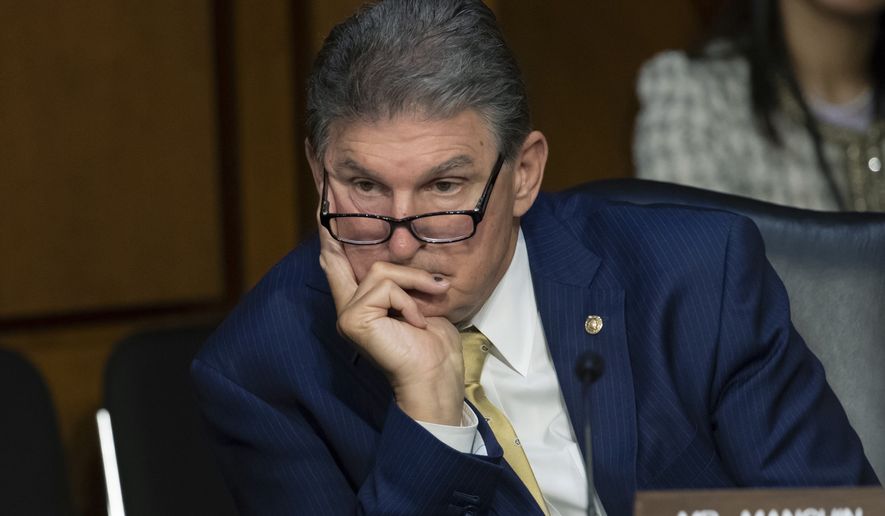 Republicans running against vulnerable red-state Senate Democrats are jumping at the chance to celebrate President Trump's nomination of federal appeals court Judge Brett Kavanaugh to the Supreme Court.
While the targeted Democrats took more of a wait-and-see approach, their GOP rivals looked to put them on the defensive in state's that Mr. Trump carried in the 2016 election.
Mike Braun, who is running against Sen. Joe Donnelly in Indiana, said Mr. Kavanaugh is an "outstanding justice" and said his "credentials are impeccable."
"He will interpret the Constitution as written rather than legislate from the bench," Mr. Braun said, before taking aim at the incumbent.
"I am sure Senator Donnelly will eventually say that he will vote for him because it is an election year," he said. "But I can immediately say without hesitation that I would support this nomination and I hope the Senate moves quickly to confirm the President's choice."
Republicans hold a slim majority in the Senate, leaving them little room if members of their caucus defect. But the math would change if some moderate Democrats back Mr. Kanvanaugh in a confirmation vote that is likely to come weeks out from the midterm elections, where control of the upper chamber is on the line.
Three Democrats - Mr. Donnelly, Heidi Heitkamp of South Dakota and Joe Manchin of West Virginia - voted last year to confirm Mr. Trump's first nominee Neil Gorsuch, angering liberal activists across the country.
Attention quickly turned to those lawmakers and other moderate lawmakers as soon as Mr. Trump delivered his announcement on Monday.
West Virginia Attorney General Patrick Morrisey congratulated Mr. Trump for following through on a campaign promise and said that if Mr. Manchin had his way Hillary Clinton would have been making the high court picks....
"I hope Sen. Manchin will drop the act and put aside the interests of the Washington Democrat establishment, and do the right thing for the people of West Virginia.," Mr. Morrisey said.Sen. Claire McCaskill of Missouri also came under fire from her rival state Attorney General Josh Hawley who said Mr. Kavanaugh is "remarkably qualified" and predicted the incumbent Democrat would ultimately side with liberal leaders in Congress by opposing him."Unfortunately, the deciding vote may well rest with Senator Claire McCaskill – who has been wrong on Supreme Court nominees every single time," Mr. Hawley said. "She supports liberal activists, voted for every single judicial nomination under President Obama, and opposed Justice Neil Gorsuch."Kevin Cramer, who is running to unseat Mrs. Heitkamp, said Mr. Kavanuagh is a "winning pick for North Dakota."
The Washington Times Comment Policy
The Washington Times welcomes your comments on Spot.im, our third-party provider. Please read our Comment Policy
[1]
before commenting.References
^
Comment Policy
(www.washingtontimes.com)