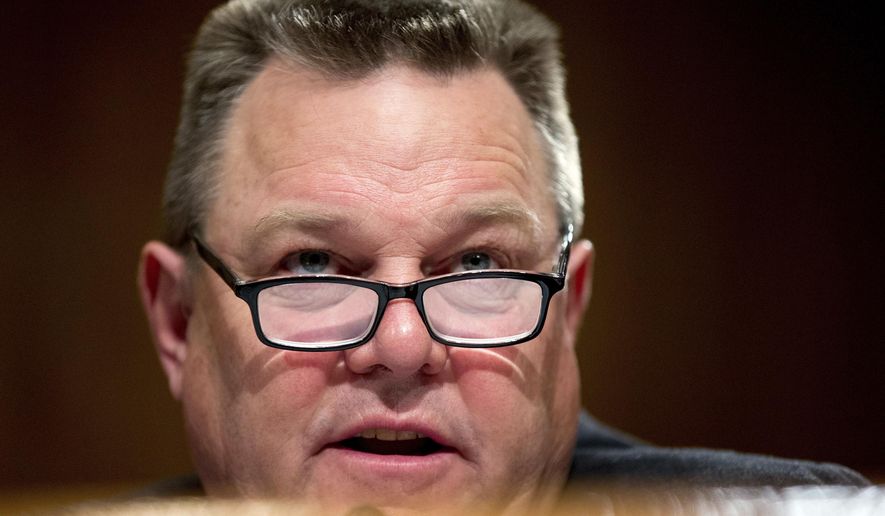 Democrats could breathe more easily Tuesday after a judge ordered the Montana Green Party[1] removed from the November ballot, upending a threat from the left to Sen. Jon Tester's critical re-election bid.
Helena District Court Judge James P. Reynolds made his ruling after invalidating dozens of signatures on Green Party[2] petitions in what came as a victory for the Montana Democratic Party, which sued in April to have the signatures jettisoned.
"He managed to throw out exactly enough to get us off the ballot," Danielle Breck[3], Montana Green Party[4] coordinator, told the Washington Times.
Secretary of State Corey Stapleton defended the work of his office and the county clerks in verifying the petitions, saying "they did a good job," and that he was still deciding whether to appeal the ruling.
"You win some, you lose some. I get that. But this is not one Montana should lose," Mr. Stapleton told the Helena Independent Record.
In his Monday decision, the judge cited a number of violations, including instances in which the petition form was not signed by the same person who gathered the signatures; the voters' names were printed in the space reserved for signatures, and the dates were incorrectly entered.
As a result, the Green Party[5] wound up with valid signatures from only 30 state House districts, instead of the 34 required by law. State elections officials had originally certified 7,386 signatures, more than the 5,000 required to qualify for the November ballot.
"The Montana Democratic Party's deep pocketed effort to suppress the vote in Montana has, for the moment, succeeded," Ms. Breck[6] said in a statement. "The MTGP, however, understands that is not only our right, but also our duty, as citizens to do everything we can to stand up against such efforts."
The ruling has significant national implications: The Montana race is crucial to the Democratic Party's hopes of capturing the Senate in November, but Mr. Tester is running a tight race against Republican state auditor Matt Rosendale in a state President Trump won in 2016 by 20 percentage points....
The Green Party's Senate nominee, Steve Kelly, was expected to siphon progressive votes from Mr. Tester, who squeaked out narrow victories his first two Senate races.Democrats, who have alleged that out-of-state consultants were hired to help gather signatures behind the scenes for the
Green Party
[7]
, have also filed a complaint with the state Commissioner of Political Practices."Today's ruling is a win for Montanans against the tactics of out-of-state, Republican dark money groups that are blatantly trying to interfere in Montana's democracy," said Nancy Keenan, executive director of Montana Democrats, in a statement. "The county clerks in Montana did an outstanding job with the little time they were given to review these signatures. Protecting the integrity of Montana's elections is of the utmost importance, which is why