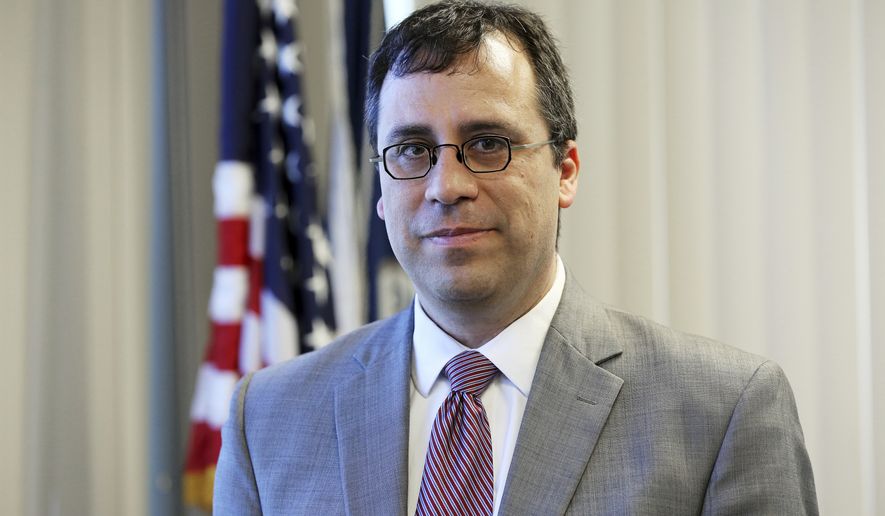 The government's citizenship agency issued new guidelines this week that will make it much tougher for many of the Central Americans streaming into the U.S. to claim asylum.
Asylum officers at U.S. Citizenship and Immigration Services were instructed to make asylum-seekers prove not only that they were specifically targeted in their home countries, but that their governments either condoned the persecution or were so indifferent that they might as well have been complicit.
That undercuts the standard argument given by many of the migrants making their way north from Honduras, El Salvador and Guatemala, who describe dangerous neighborhoods and rough home lives — but struggle to prove they were victims of government-sanctioned violence.
Just proving that their governments were having trouble policing the problem is not enough, the guidance says.
The guidance also reminds asylum officers that someone who sneaks into the U.S., rather than asking for asylum through more traditional channels, is a major negative factor that can help doom asylum applications.
The guidance could head many would-be illegal immigrants off at the pass, denying them even a chance to remain on U.S. soil through bogus or ill-founded asylum claims.
"Our laws do not offer protection against instances of violence based on personal, private conflict that is not on account of a protected ground," said Michael Bars, a spokesman for USCIS.
The guidance, dated June 11, carries out a decision handed down by Attorney General Jeff Sessions last month in which he said American asylum laws, while generous, cannot make the country an outlet for everyone facing difficulties across the globe.
Mr. Sessions said he was moving asylum back to its traditional understanding as an escape valve for people who faced persecution because of their religion, ethnicity or political beliefs....
Administration critics say the government will be cutting of a vital lifeline to tens of thousands of illegal immigrants fleeing rough conditions back home. They point to cases of people who say family members have been killed or children forced to join gangs, or husbands who made wives fear for their lives.Yet security analysts said that over the last decade, asylum had become too nebulous, with people winning claims based on spousal abuse or gang-infested neighborhoods.As the standards relaxed, the number of people making claims surged. Just 1 percent arriving migrants claimed asylum at the beginning of this decade, but that rate is now 10 percent.Statistics show only about 3 percent of those will actually win their claims.Yet just clearing the initial hurdle — claiming "credible fear" of being sent back home — is often enough to earn migrants a foothold in the U.S., getting them released into communities, where they can quickly qualify for work permits and some taxpayer benefits.Even after they lose their cases, few are actually deported.Smugglers, aware of the asylum "loophole," began coaching their migrant clients on the "magic words" to use to clear the credible fear threshold and gain quick entry to the