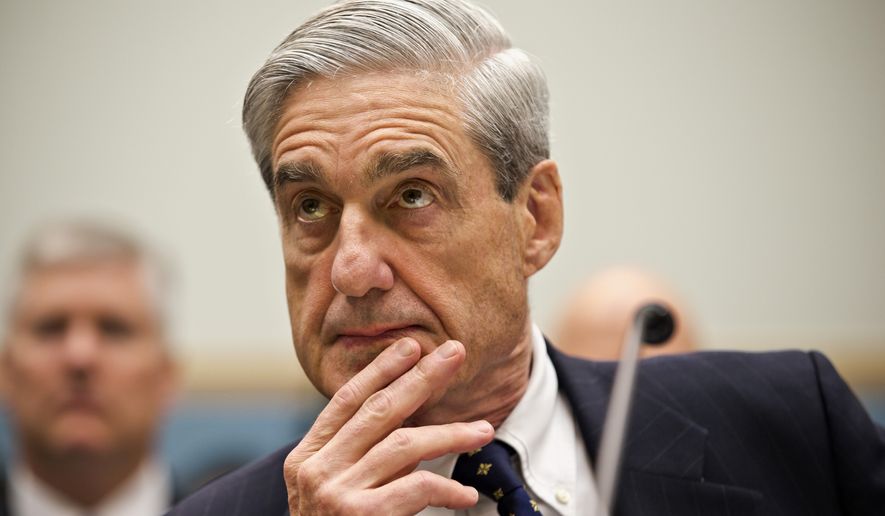 Special counsel Robert Mueller on Friday indicted 12 Russian military officials, accusing them of massive attempts to interfere in the 2016 presidential election by emails from Hillary Clinton[1]'s campaign chief and another political committee, and penetrating state elections computers.
Deputy Attorney General Rod Rosenstein announced the indictments at the Justice Department, just days before President Trump[2] is to meet with Russian President Vladimir Putin for a one-on-one summit.
Mr. Rosenstein said he has briefed Mr. Trump[3] on what investigators found, saying the attempts by Russian officials was an attack on American democracy.
"The blame for election interference belongs to the criminals who committed election interference. We need to work together to hold the perpetrators accountable, and keep moving forward to preserve our values, protect against future interference, and defend America," he said.
The indictment was handed up by a grand jury in Washington, D.C., Friday morning. Mr. Rosenstein said the timing was the result of "the collection of facts, evidence of law."
Mr. Rosenstein said the hackers used spearfishing scams and malware to steal emails of Mr. Podesta and other campaign operatives, then injected it into the 2016 political campaign.
The operatives created two fictitious identities, a supposedly lone-wolf hacker Guccifer 2.0 and another supposed group of Americans dubbed DCLeaks, as cutouts to share the information.
And the operatives used an unnamed organization to spread the emails — apparently WikiLeaks, which published the Podesta emails in the late stages of the 2016 campaign, spawning thousands of stories.
Russian officials attempted to give stolen documents to members of the Trump campaign in August 2016, the indictment says. Under the online persona of Guccifer 2.0, one of the Russian hackers emailed an unidentified individual who was in contact with Trump[4] campaign senior members.
About a month later, the hackers emailed the person again to ask what they thought of one of the documents pilfered from the DNC. The person wrote back, "pretty standard."
However, the indictment does not accuse the Trump campaign of accepting or using the information offered.
Mr. Rosenstein said they are not alleging that any votes were changed by the Russian operatives.
The indictment includes counts of unauthorized computer access, identity theft and money laundering, as well as an additional charge of conspiracy to access computers. That latter charge stems from the attempts to break into state elections officials' systems.
Russian military intelligence officers did hack the website of one state board of elections and stole information about 500,000 voters; hacked a voter registration software company's systems; and tried to plant malware on elections administration officials, the government charges.
In the campaign attack, the military officers created a fake email account with a similar name as a top Clinton[5] campaign member, according to the indictment. They used that account to launch a spearfishing attack, giving them access to...