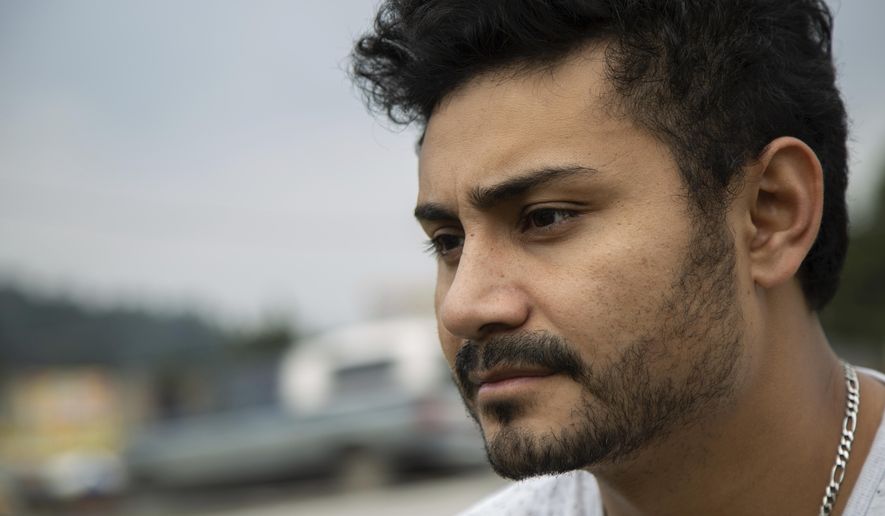 For victims of crime on U.S. soil who are living here illegally, a special visa program encourages them to help solve their cases and catch criminals, and often provides their only clear path to citizenship.
But as Republican President Donald Trump's administration has taken a harder line on immigration, U.S. Immigration and Customs Enforcement appears to be stepping up the detention and deportation of people who have applied for the so-called "U visa."
"These cases come up on the regular," said Cecelia Friedman Levin, senior policy counsel at ASISTA, a group that works with advocates and attorneys helping immigrant survivors of violence. "What that does, to my mind, is undermines the spirit of the protection to begin with."
Through the program, petitioners are able to get a visa, and then a green card, before eventually applying for citizenship. But because of a long process and apparent policy shifts - something ICE denies but for which advocates have provided evidence - immigrants are now being swept up before they have a chance to legalize.
Their applications are still active even after they're deported, but they can be separated from their families for years while they wait. And advocates argue some applicants came to the U.S. after fleeing violence or threats in their home countries and face danger if they return home, even temporarily.
Most important, they say, an undermined U visa program discourages the reporting of crimes committed here because immigrants are less likely to come forward as victims. That, they say, leaves perpetrators on the street to offend again.
Some of those fingered for deportation have also committed crimes of their own - often minor ones - while living in the country illegally and came to authorities' attention that way. But the program's guidelines are clear: Even commission of some serious crimes doesn't always disqualify an applicant. Only extreme charges such as genocide and Nazi persecution completely bar a candidate. People with a criminal history have to file an additional waiver with their petitions but aren't automatically banned.
Bernardo Reyes Rodriguez, who lived in Ohio until recently, came to the United States because of death threats from what he believes were members of drug cartels looking for money. He said he came to U.S. authorities' attention for deportation because of a misdemeanor driving conviction. Now he is in Mexico, separated from his pregnant wife and his 8-year-old stepson, while he waits what could be years in a place where he feels unsafe.
"What I know is in Cincinnati," he said. "I make my whole life there. I have my family there."...
Another U visa applicant who came to the U.S. illegally and was shot during a mugging in Kansas was deported to Honduras; he told The Associated Press gang members recently climbed onto his bus and shot the driver in the back of the head.Recently retired ICE Acting Director Thomas Homan, in a late April interview with the AP,