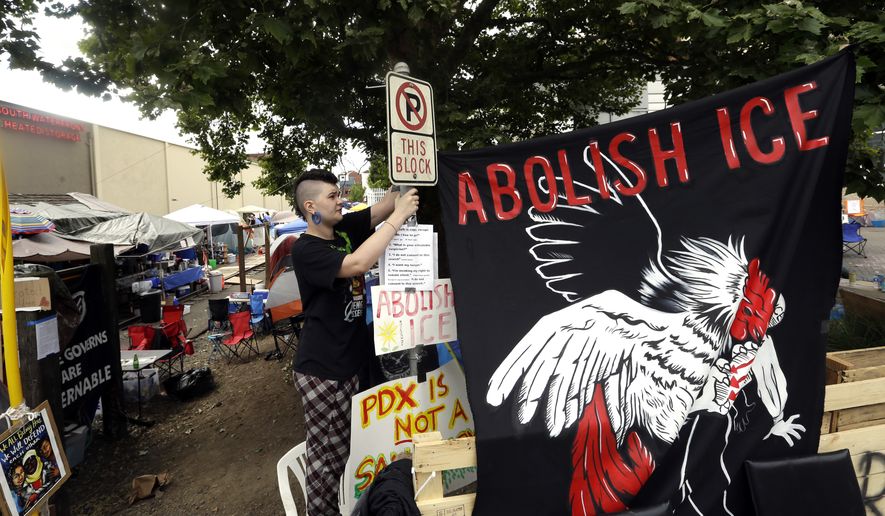 President Trump said Thursday that Democrats' call to "Abolish ICE" is a "death wish" that could cost them during the midterms.
The president said the rival party's stance on U.S. Immigration and Customs Enforcement is "a death wish — in more ways than one."
The Democrats have a death wish, in more ways than one - they actually want to abolish ICE. This should cost them heavily in the Midterms. Yesterday, the Republicans overwhelmingly passed a bill supporting ICE!...
— Donald J. Trump (@realDonaldTrump)
July 19, 2018
[1]
House Republicans refused to vote on Democrats' "Abolish ICE" bill on Wednesday and instead passed a nonbinding resolution praising the work done by the agency.
Democrats are divided over calls to end ICE, with demands to abolish the agency rooted in the more progressive side of the party.
The Washington Times Comment Policy The Washington Times welcomes your comments on Spot.im, our third-party provider. Please read our Comment Policy
[2]
before commenting.References
^
July 19, 2018
(twitter.com)
^
Comment Policy
(www.washingtontimes.com)