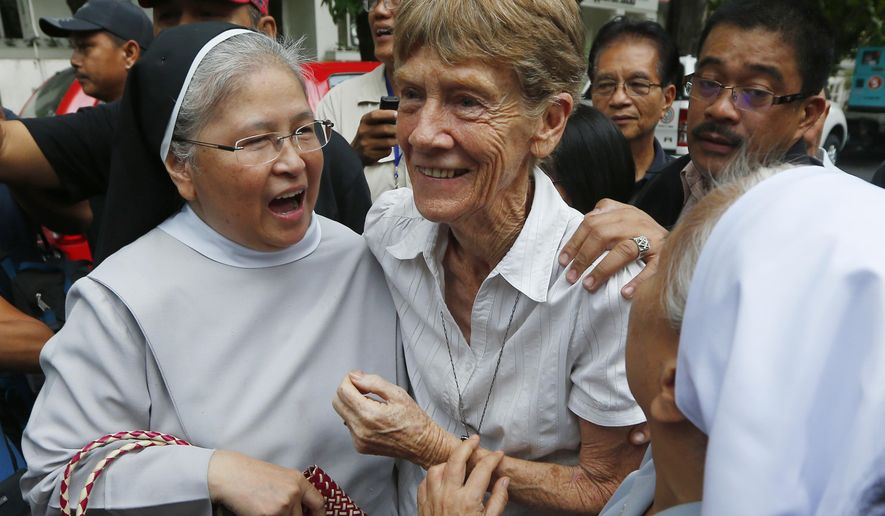 MANILA, Philippines (AP) - The Philippine immigration bureau has ordered the deportation of an Australian nun who has angered the president by joining anti-government rallies but her lawyers call the move "persecution" and say they'll appeal.
The Bureau of Immigration order issued on Thursday also called for the inclusion of Sister Patricia Anne Fox in the agency's blacklist which would prohibit her from returning to the country. It said Fox violated the terms of her missionary visa.
Justice Secretary Menardo Guevarra says Fox's deportation "is stayed pending appeal."
President Rodrigo Duterte has been hypersensitive to criticism, especially by foreigners, who he says have no right to meddle in domestic affairs. His bloody anti-drug crackdown has left thousands of suspects dead and alarmed human rights groups and Western governments.
Copyright © 2018 The Washington Times, LLC. ...
The Washington Times Comment Policy
The Washington Times welcomes your comments on Spot.im, our third-party provider. Please read our Comment Policy
[1]
before commenting.References
^
Comment Policy
(www.washingtontimes.com)