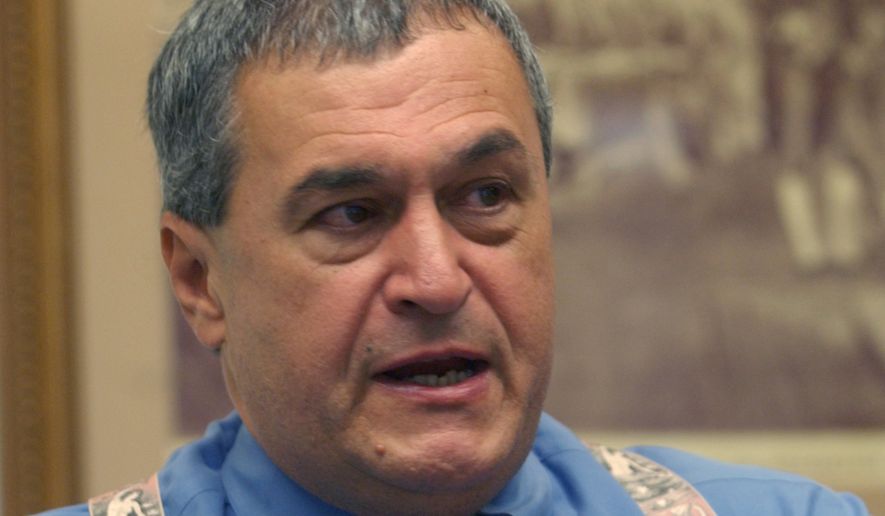 Special counsel Robert Mueller has reportedly given a key Democratic operative immunity to testify against former Trump campaign manager Paul Manafort.
According to Tucker Carlson[1], speaking Thursday evening on his Fox News program, Mr. Mueller has offered immunity to Tony Podesta, founder of the Podesta Group[2] and brother of former Hillary Clinton campaign chairman John Podesta.
Mr. Carlson[3] cited "two sources" whom he did not name.
Both Mr. Manafort and the Podesta Group[4] worked on a campaign named the European Centre for a Modern Ukraine, and most of the charges against Mr. Manafort relate to his work there and whether he laundered money for Russian oligarchs, worked as a foreign agent, disclosed his income and status, and related issues.
Mr. Carlson[5] also complained of a political double standard, repeating a claim he had made last October that Tony Podesta and the Podesta Group[6] had committed at least some of those same offenses, such as not registering as foreign agents.
Laws about lobbying and foreign agency "must be enforced equally or they are not laws at all, but political cudgels," Mr. Carlson[7] said.
Mr. Podesta's attorneys issued a cease-and-desist letter against Mr. Carlson[8] back in October, calling several segments done on the group false and demanding that Fox remove all Mr. Carlson[9]'s reporting on it. The law firm also demanded that he not reveal the existence of the letter....
Mr. Carlson
[10]
gleefully read the letter on-air at the time and all the relevant segments are still on the Fox News site nine months later.
The Washington Times Comment Policy
The Washington Times welcomes your comments on Spot.im, our third-party provider. Please read our Comment Policy
[11]
before commenting.References
^
Tucker Carlson
(www.washingtontimes.com)
^
Podesta Group
(www.washingtontimes.com)
^
Mr. Carlson
(www.washingtontimes.com)
^
Podesta Group
(www.washingtontimes.com)
^
Mr. Carlson
(www.washingtontimes.com)
^
Podesta Group
(www.washingtontimes.com)
^
Mr. Carlson
(www.washingtontimes.com)
^
Mr. Carlson
(www.washingtontimes.com)
^
Mr. Carlson
(www.washingtontimes.com)
^
Mr. Carlson
(www.washingtontimes.com)
^
Comment Policy
(www.washingtontimes.com)