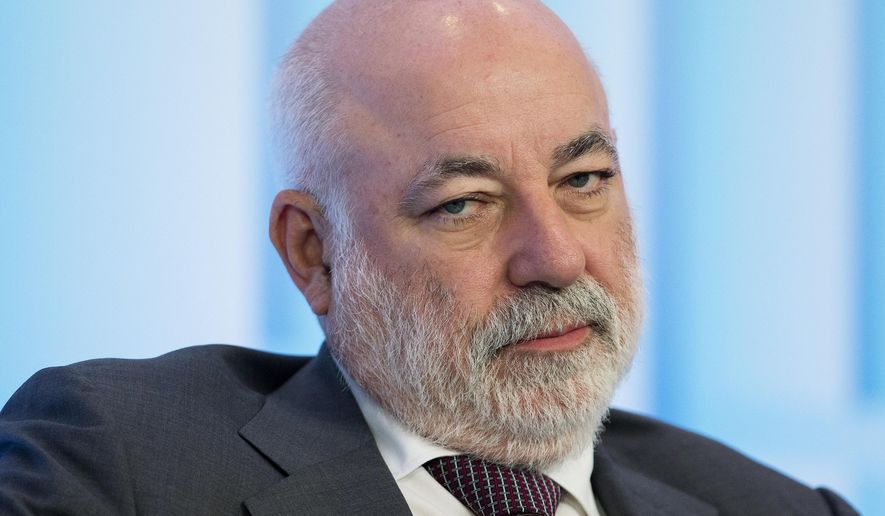 Special counsel Robert Mueller is looking into payments a Kremlin-tied Russian oligarch made to President Trump's personal lawyer.
Citing "a source familiar with the matter," CNN reported[1] Tuesday evening that Mr. Mueller's team was asking questions about hundreds of thousands of dollars paid to Michael Cohen by oligarch Viktor Vekselberg.
Mr. Vekselberg, chairman of asset manager Renova Group, is one of the Kremlin figures slapped with U.S. sanctions over purported Russian interference in the 2016 presidential election.
He was not under sanction at the time of the payments from Renova's U.S. subsidiary to Mr. Cohen, although the nature of his business relationship with Mr. Cohen remains unclear, CNN reported....
Mr. Vekselberg is one of two Russian oligarchs whose private jets were held in New York earlier this year while the FBI asked him about the nature of his relationship with Mr. Cohen, CNN reported.
The Washington Times Comment Policy
The Washington Times is switching its third-party commenting system from Disqus to Spot.IM. You will need to either create an account with Spot.im or if you wish to use your Disqus account look under the Conversation for the link "Have a Disqus Account?". Please read our Comment Policy
[2]
before commenting.References
^
reported
(www.cnn.com)
^
Comment Policy
(www.washingtontimes.com)