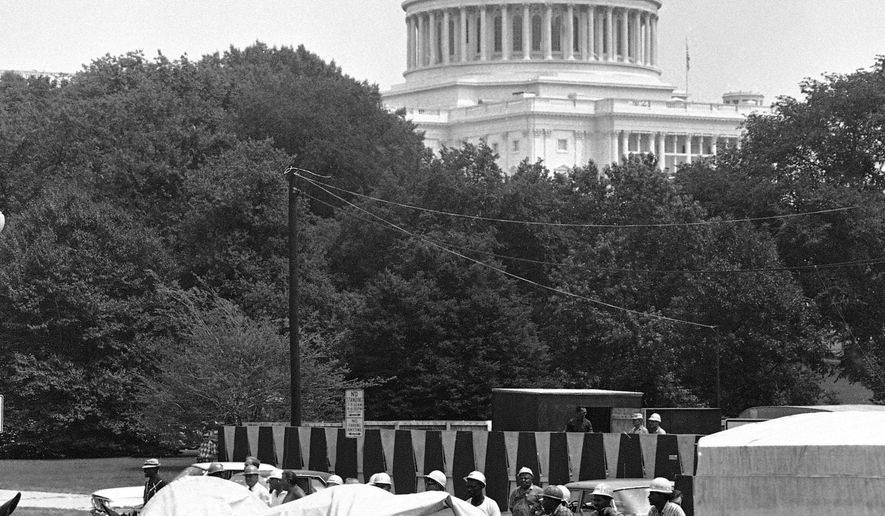 JACKSON, Miss. (AP) - Civil rights activists are gathering to remember an effort 50 years ago that brought attention to entrenched poverty in the Mississippi Delta.
The mule train was part of the Poor People's Campaign envisioned by the Rev. Martin Luther King.
Before he was assassinated in April 1968 in Memphis, Tennessee, he had witnessed hunger in the rural town of Marks, Mississippi, about 70 miles (113 kilometers) south of Memphis.
In May 1968, more than 100 people departed Marks in covered wagons pulled by mules. The caravan spent a month traveling to Atlanta. Then, people, wagons and mules boarded trains and rode to the Washington, D.C., area.
The mule train arrived in the nation's capital June 19, and participants joined thousands of others in a rally for jobs, peace and freedom.
Copyright © 2018 The Washington Times, LLC. ...
The Washington Times Comment Policy
The Washington Times is switching its third-party commenting system from Disqus to Spot.IM. You will need to either create an account with Spot.im or if you wish to use your Disqus account look under the Conversation for the link "Have a Disqus Account?". Please read our Comment Policy
[1]
before commenting.References
^
Comment Policy
(www.washingtontimes.com)