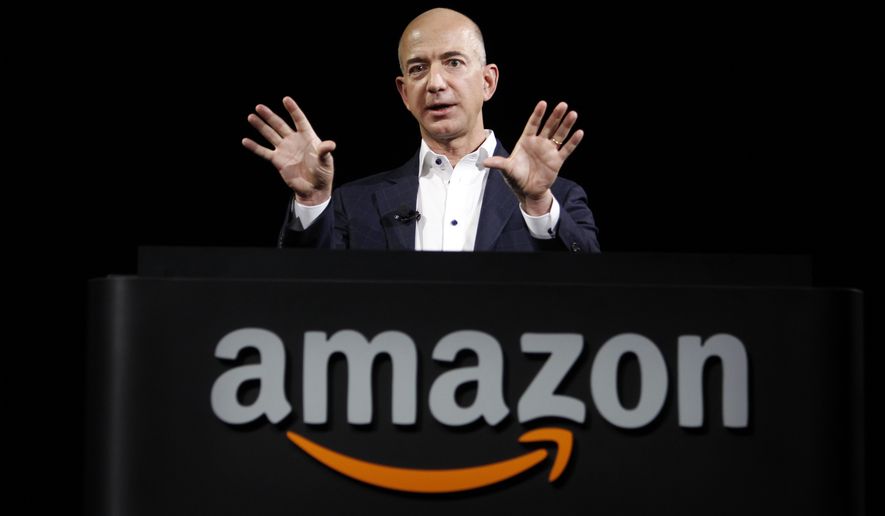 The Southern Poverty[1] Law Center has plenty of critics bemoaning its fall from venerable civil-rights champion to leftist fundraising machine, but apparently not in the tech industry.
The Alabama-based legal group has watched its influence soar as the go-to consultant on "hate" for top tech firms, including Amazon, Spotify, Lyft[2] and Google-owned YouTube, in the aftermath of the August white-supremacist rally in Charlottesville[3], Virginia.
Those alliances have both astounded and alarmed conservatives who fear that the center's hotly contested "hate map" is being wielded to deny platforms to mainstream right-of-center groups and viewpoints.
Jim Campbell, senior attorney with the Alliance Defending Freedom, has already seen it happen. The conservative non-profit was floored after being removed last month from AmazonSmile's list of charities over its status as an "SPLC Designated Hate Group."
"We rely on the Southern Poverty[4] Law Center to determine which charities are in certain ineligible categories," Amazon told the ADF in response[5] to a query. "You have been excluded from the AmazonSmile program because the Southern Poverty[6] Law Center lists Alliance Defending Freedom in an ineligible category."
What frustrates conservatives is that tech companies are accepting such designations seemingly without question even though the SPLC has long been accused of juicing its prodigious fundraising through fear-mongering.
"It's important to know that the SPLC is not a neutral watchdog organization," said Mr. Campbell. "It's very clearly an openly partisan leftist group that puts a lot of people on the list that simply have good-faith disagreements with the way the SPLC sees policy situations."
Others are less diplomatic. Fox News commentator Tucker Carlson called the center a "thoroughly discredited left-wing group" after the Daily Caller reported[7] in February that YouTube had partnered with the SPLC to police content on its platform.
"Today the center smears people that don't deserve to be smeared," said Fox commentator John Stossel in a January video[8] for Reason, adding, "It's now a left-wing, money-grabbing slander machine."...
After Spotify joined forces last week with the SPLC to target "hate content," the Family Research Council said the music-streaming service "should be aware that they are partnering with an organization that was connected in federal court to domestic terrorism."In 2012, Floyd Lee Corkins shot an FRC security guard after seeing the group listed as an anti-LGBT hate group on the center's website."Spotify should be aware that in partnering with SPLC, it is teaming up with a political defamation machine that has little respect for freedom of thought and expression," said Lt. Gen. (Ret.) Jerry Boykin, FRC executive vice president.Defenders have accused conservatives of attempting to cover up their own "hateful values" by attacking the center and "painting themselves as innocent victims and the SPLC as a boogeyman," as ThinkProgress's Zack Ford
put
[9]
it."The
Southern Poverty
[10]
Law Center