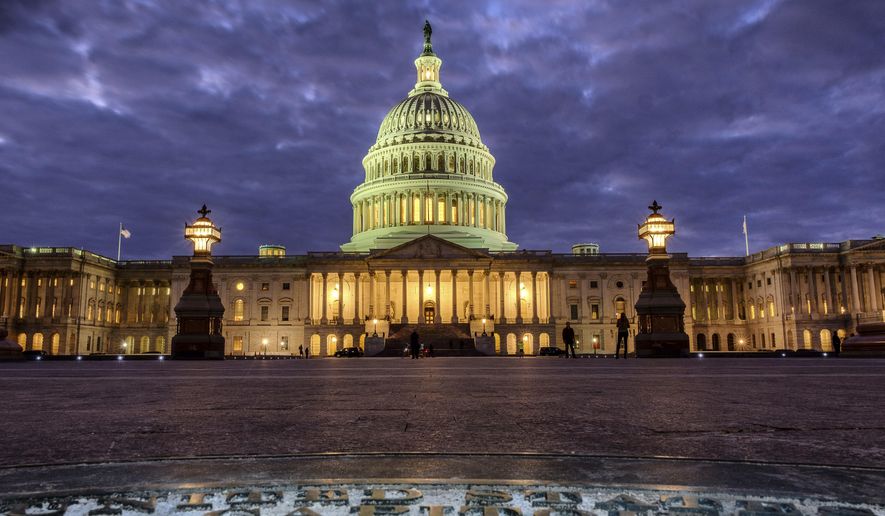 The House Ways and Means Committee advanced legislation Wednesday to require shippers sending packages into the U.S. to provide more data on what's being sent — part of an effort in Congress[1] to close down a major pipeline delivering illegal synthetic opioids across the country.
The bipartisan bill says the U.S. Postal Service[2] must collect and share data with customs inspectors on 70 percent of packages by the end of this year, and must cover 95 percent of packages by the end of 2022.
Private carriers, like FedEx, already submit electronic data on foreign parcels before they arrive at U.S. ports, yet only a portion of foreign posts provide that information to the U.S. mail system. Customs agents say the data is a key tool in targeting suspicious packages that may contain fentanyl, which is far more powerful than heroin and can kill in tiny amounts.
Bill sponsors hailed the effort as a major step forward in the fight against the synthetic opioids, pointing to "clear timelines" for the postal service to act.
"Clearly, I think we've identified an open and glaring gap in the Postal Service, which is being exploited to the substantial detriment to our citizens," said Rep. Mike Bishop, Michigan Republican.
But senators working on their own version said the House bill moves too slowly. They want the Postal Service to have data on all foreign packages within a year.
And they disapproved of the House bill's waiver, which would let U.S. officials delay the data requirement if, for instance, foreign shippers struggle to meet the benchmarks.
"We're disappointed that instead of marking up our bipartisan legislation — which has 34 co-sponsors in the Senate and 271 in the House — the Ways & Means Committee instead chose to consider a weaker alternative that seems to perpetuate the status quo rather than help solve the opioid crisis," said Sen. Rob Portman, Ohio Republican, and Sen. Amy Klobuchar, Minnesota Democrat.
They also said the House bill lacks any penalties that could push the Postal Service to comply....
Rep. Bill Pascrell, New Jersey Democrat and Mr. Bishop's partner on the House bill, said the State Department and Postal Service raised "concerns" about the Portman-Klobuchar plan.Government officials have told
Congress
[3]
it is difficult to navigate the thicket of treaties that essentially require the U.S. to deliver packages, and that some foreign nations are still building systems that generate advanced data.Ways and Means Committee Chairman Kevin Brady appeared to acknowledge the rift with Senate sponsors, who say the Postal Service needs a strong nudge to provide more data.Mr. Brady said he will try to reach a compromise."Today is just the first step, but it is a crucial first step," Mr. Brady said.Fentanyl is the No. 1 killer in the opioid crisis, which claimed 42,000 Americans in 2016. Officials say the death toll likely rose in 2017, meaning the crisis is killing