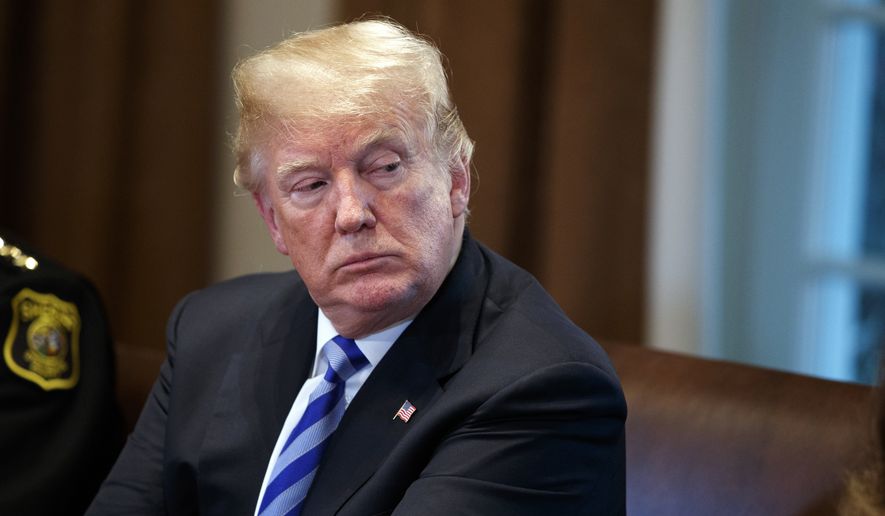 ANALYSIS/OPINION:
'It's tough to make predictions, especially about the future," futurist Yogi Berra once said.
Lucky for you, that won't prevent me from previewing the midterm elections, which are now a little more than five months away.
The most important recent development for the midterms is the steady improvement of the political climate for the GOP. This is manifest in many important ways.
First, President Trump[1] has had a run of meaningful successes — bringing home three American hostages from North Korea; a strengthening economy with historically low national unemployment (3.9 percent); the (mostly) improving prospect of groundbreaking nuclear deal with North Korea; the withdrawal from the Iran nuclear deal; and the courageous decision to relocate the American Embassy to Jerusalem.
Whereas Mr. Trump[2]'s job approval rating hovered in the mid-high 30s much of last year, he is now consistently in the low 40s and reached 43 percent in the most recent Gallup poll. There is reason to believe Mr. Trump[3]'s support could be higher, as polls consistently understate his real popularity.
Second, the generic congressional ballot, which showed a double-digit lead for Democrats several months ago, now appears to have been effectively wiped out. While individual races will have their own dynamics, there has been measurable improvement in the GOP brand compared to the Democrats.
And Democrats are unwittingly helping the GOP hold the House. They nominated far-left candidates for several swing districts in Pennsylvania this week and House Minority Leader Nancy Pelosi announced she is running again for speaker, providing the GOP with a useful villain.
Last week, Mrs. Pelosi pledged to push for higher taxes if she regains the speaker's gavel, a sound bite gift that will be replayed across swing districts on television throughout the fall....
Democrats remain conflicted about blindly appeasing their base by promising an impeachment drive against
Mr. Trump
[4]
, as demanded by liberal billionaire Tom Steyer. Many Democrats pretend to resist the base's demand — or try to change the subject — but voters can see through the dodge.Does anyone really believe Mrs. Pelosi does not support impeachment?And Democrats have another problem — the lack of any positive message whatsoever. They have no economic plan, apart from pledging to raise taxes. They have done nothing to cut a deal on immigration, which is surely angering Hispanic voters who can see the president has moved meaningfully in their direction. Democrats largely opposed scrapping the Iran deal and the Israeli embassy relocation. And they cannot even admit the obvious: that wages and investment are up, taxes are down and the economy is heading in the right direction.Republicans are likely to gain seats in the Senate, given the highly favorable map with 10 Democratic incumbents running for re-election from states
Mr. Trump
[5]
won in 2016, five of which the president won handily — West Virginia, North Dakota, Missouri, Indiana and