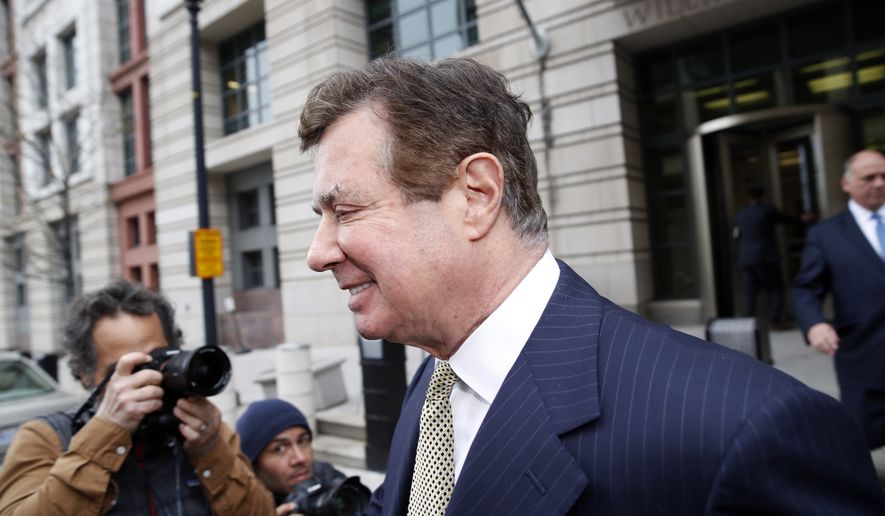 Paul Manafort's former son-in-law has reportedly pleaded guilty to federal conspiracy charges and is cooperating with special counsel Robert Mueller.
The Wall Street Journal reported[1] Thursday evening that Jeffrey Yohai admitted to charges relating to real-estate loans.
Citing "people familiar with the matter," the Journal reported that the plea was made in January and is still under seal with a federal court in California.
According to one of the Journal's sources, investigators with Mr. Mueller's team have met with Mr. Yohai....
Mr. Mueller already has charged Mr. Manafort, a former 2016 campaign chairman for President Trump, with tax fraud and bank fraud as part of his wide-ranging probe of Russian attempts to influence the presidential election.
The Washington Times Comment Policy
The Washington Times is switching its third-party commenting system from Disqus to Spot.IM. You will need to either create an account with Spot.im or if you wish to use your Disqus account look under the Conversation for the link "Have a Disqus Account?". Please read our Comment Policy
[2]
before commenting.References
^
reported
(www.wsj.com)
^
Comment Policy
(www.washingtontimes.com)