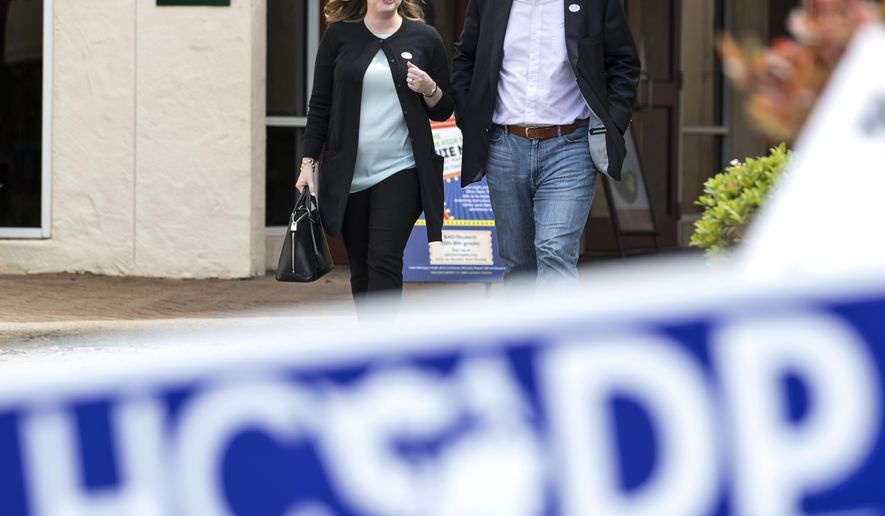 Houston-area voters will have the chance Tuesday to weigh in on whether the Democratic Party should go all-in for Medicare-for-all when they cast ballots in a primary runoff race between congressional candidates Lizzie Pannill Fletcher[1] and Laura Moser[2].
Mrs. Fletcher[3], a lawyer, is pledging to strengthen Obamacare, while Mrs. Moser[4], a political organizer, says the party needs to go well beyond the former president's signature legislative achievement, the Affordable Care Act.
Mrs. Moser[5] is banging the Medicare-for-all drum in the latest contest that has exposed the lingering political divisions between the more moderate and progressives wings of the Democratic Party.
"I'm the only candidate running in TX-07 who's fighting for a single-payer healthcare system," she wrote recently online. "This stance won't win me any points with the corporate insurance lobbyists who will spend big to beat us, but it's the bold step we need to take to provide health care to every Texan."
There is no mention of Medicare-for-all on Mrs. Fletcher[6]'s campaign website, which calls for Congress to bolster Obamacare. "The ACA was a strong first step toward making health care accessible, but we have work ahead of us to improve it," her website says.
Mrs. Fletcher[7]'s campaign declined to comment on why she doesn't support Medicare-for-all.
That stance puts her in line with House Minority Leader Nancy Pelosi and Democratic leaders in Congress, who have refused to jump aboard the single-payer bandwagon.
It also puts her at odds with Sen. Bernard Sanders and the more populist elements of the party. They say the issue is more attractive and less risky than others believe.
With control of the House within their grasp, many Democrats in competitive suburban districts are worried that supporting a single-payer system might be a bridge too far for the middle-of-the-road voters needed to topple incumbent Republicans....
Still, Medicare-for-all supporters scored a victory last week in Nebraska when Kara Eastman, who chose to run for office after watching her mother struggle with medical costs related to cancer treatment, defeated former Rep. Brad Ashford in the Democratic primary in Nebraska's Second Congressional District."People connected with her very deeply on that issue," said Heather Aliano, spokesperson for the Eastman campaign. "When you talk about family members not being able to afford medicine or to get the medical attention they need they can relate to that.""We all know someone who cannot afford medications or can't afford to go get the treatment they need," Ms. Aliano said.Republicans, meanwhile, are giddy over the prospect of more Democrats moving to the left on health care."Candidates who support a single-payer health care plan will be overwhelmingly rejected this fall," said Jesse Hunt, spokesman for the National Republican Congressional Committee. "And the problem for Democrats is progressives are in control of the party and they want nothing more than to make giving complete control of