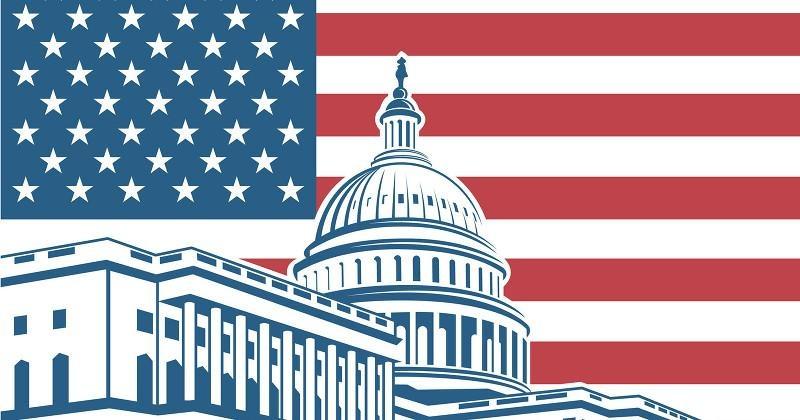 By Stuart Rothenberg
Every election cycle, at least a few "semi-celebrities" (or those with connections to semi-celebrities) run for office. This cycle is no exception.
Actress Cynthia Nixon of "Sex in the City" fame is running for the Democratic nomination for governor of New York, while Greg Pence, the vice president's brother, won the Republican nomination in Indiana's 6th District.
But there are other semi-celebrity candidates — or relatives of semi-celebrities — running for Congress this year who are also worth noting.
Here are a few:
Scott Wallace
Democrat Scott Wallace won his party's nomination recently in Pennsylvania's 1st District, where GOP incumbent Brian Fitzpatrick is seeking a second term.
Wallace is the grandson of Henry A. Wallace, who served as Franklin D. Roosevelt's vice president during his third term. Roosevelt eventually dropped Wallace, a left-wing populist, from the ticket when he sought and won a fourth term, replacing Wallace with Missouri Sen. Harry S. Truman.
Roosevelt did appoint Wallace as secretary of Commerce, though he was eventually fired by Truman. Scott Wallace's campaign website doesn't mention that his grandfather was discredited for being soft on Russia, communism and Stalin. Nor does it mention that Henry Wallace left the Democratic Party and ran as a Progressive in 1948, winning less than 3 percent of the vote. Scott Wallace is a serious contender for his party's nomination. Given the competitiveness of the new district, this is a district to watch.
Karin Housley
Minnesota GOP Senate hopeful Karin Housley has a famous name — her husband's. Housley, a realtor and state senator from the Twin Cities area, is married to Phil Housley, the coach of the NHL's Buffalo Sabres.
A defenseman who played for eight different teams from 1982 to 2003, Coach Housley was inducted into the Hockey Hall of Fame in 2015. He played in 1,495 National Hockey League games, a record for a U.S.-born player until it was eclipsed by Chris Chelios in 2006.
Phil Housley also held the record for most points by an American-born NHL player. That record fell to Mike Modano in 2007. The filing deadline isn't until June, with the primary in August, but Karin Housley could well be the GOP nominee against Democrat Tina Smith, who was appointed to fill Al Franken's open Senate seat and is running in a special election to fill out the term.
Karin Housley would need to do better than her husband did this season. Not only did the Sabres finish last in the Atlantic Division of the NHL, but they finished with the league's worst record.
Anthony Gonzalez
Anthony Gonzalez played football at Ohio State before being drafted by the Indianapolis Colts with the last pick of the first round in the 2007 NFL draft. (The Colts had the last pick in the round because they had defeated the Chicago Bears in the Super Bowl a couple of months earlier.)
But...